Lily Cole Opens Up about Being a Queer Woman with a Mixed-Race Child
Cole felt the need to acknowledge she wasn't straight.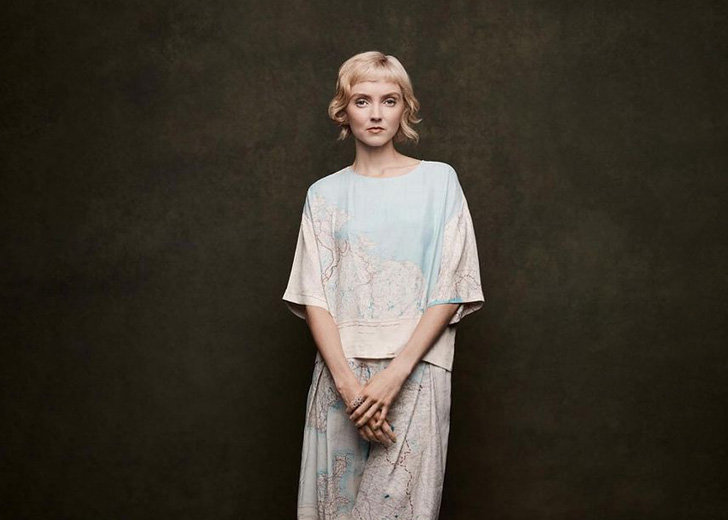 Supermodel Lily Cole came out as queer. She became vocal about her romantic inclination in her book, Who Cares Wins: How to Protect the Planet You Love. 
On one page of the eco-conscious book, the environment activist wrote how none of us choose the cultural norms and laws we inherit, just as we can not select circumstances we are born into. 
Then, referring to her orientation, she mentioned how her queerness would have been a crime if she lived in another country. She even added that the birth of her mixed-race daughter, Wylde, would have been a crime if she was born in a different century. 
Cole also talked about her preference during an interview with The Sunday Times magazine in August 2021. The Torquay native stated she was a private person who liked to keep her personal life away from the media. But she felt the need to acknowledge her queerness. 
She added, 
I like that world because of it's openness, because I think all those boundaries are quite rigid.
The stunning actress also mentioned that she had a lot of friends belonging to the LGBTQ community. 
Without a doubt, Cole wants to break the rigidity surrounding one's inclination in her subtle way. She leads a private life with her entrepreneur husband, Kwame Ferreira, and their daughter in Portugal. 
The writer married Ferreira in 2012 and welcomed their only child in 2015. Before giving birth, Cole had made a Post-it Note contract with her husband to split childcare 50/50. 
She wanted both of them to be serious about their daughter's parenting while promoting equality, right from her household. But little did she know that parenting a child would be more demanding than expected. 
Cole's Life after Daughter's Birth
When Cole welcomed her daughter in 2015, she was working full-time for Impossible, a business she started from scratch.
The 33-year-old had initiated the project during her college days in the wake of her social activist instinct, but she had never realized it would come with enormous responsibilities.
Once she gave birth to her kid, the start-up started taking its toll. Cole admitted to Spear's in February 2019 that it wasn't playing to her strengths.
The multi-hyphenate also gushed how having a daughter made her realize the value of time. She had to organize her working week better to safeguard time with her little one.
I also realized that I'm much happier being creative, and I'd lost touch with that a little bit.
Her daughter's birth brought a seismic effect on the way she thought about work.
Cole realized she was rarely doing things she enjoyed and had lost touch with activities that she cherished.
In a nutshell, she found herself while looking after her child.