Does Lillo Brancato Have a Wife? The Actor's Personal Life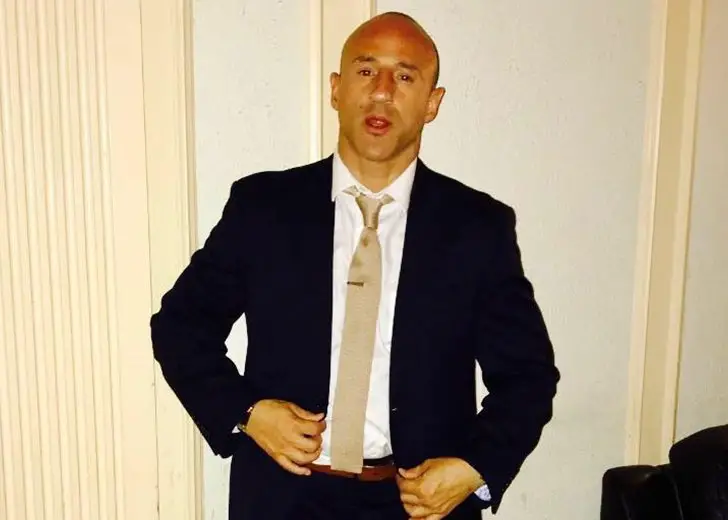 Lillo Brancato has a dark past, but through it all, he was always supported and encouraged by his girlfriend and would-be wife, Kristina Chen.
And by the dark past, we mean his 10-year prison sentence. 
Lillo Brancato's Would-Be Wife
In December 2005, Brancato and Steven Armento, the father of Brancato's girlfriend at the time, were arrested while committing a "burglary."
But according to reports, his girlfriend stayed committed to him even through all his struggles. 
He and his girlfriend met when Brancato was in his golden acting years. The couple formed a connection and eventually started dating. 
At the time, the actor was heavily into drugs, but despite his jail sentence and drug addiction, his girlfriend didn't leave his side and waited for him to return. 
And when he returned, the actor moved in with her in Yonkers, and there were speculations that he would make a wife out of her. 
But so far, there is no confirmation if Chen ended up becoming his wife, and reports state that he is currently single. 
The actor does not talk much about his plans on making Chen his wife, but he has explained how the tragic incident in 2005 changed his life forever. 
Lillo Brancota's Jail Sentence
During his appearance on the Street Gospel podcast, the Robert De Niro look-alike gave his side of the story. 
Reports stated that he and Armento tried to break into a home during which they encountered off-duty NYPD police officer Daniel Enchautegui.
Armento ended up shooting the officer and killing him. He was convicted of first-degree murder and sentenced to life in prison. 
Meanwhile, Brancato was convicted of first-degree attempted burglary and sentenced to 10 years in prison. 
But according to Brancato, the media exaggerated the incident, and the truth differed from what it was painted out to be. 
He explained that they were not attempting a burglary. He and his partner were visiting the home of Kenny Scovotti, whom Brancato had known for years, to steal drugs. 
Although he broke the window at the house at 3119 Arnow Place, he did not consider it a burglary because of his relationship with Scovotti and knew that he would not mind.
"I was really desperate. I was high on crack and heroin," he said. 
He explained that since he hadn't seen Scovotti for the last five years before that night, he did not know that his friend had died that summer.
Unfortunately, Enchautegui heard the window break, and that's when things went downhill. 
Brancato and Armento started running, but the officer shot them. Armento retaliated and shot Enchautegui, which ended his life. 
Lillo Brancato's Second Chance
During his time in prison, the actor cleaned up his act. 
He committed himself to quitting his bad habits and also earned his bachelor's degree through a correspondence course paid for by his family. 

Lillo Brancato faces the camera (Source: Lillo Brancato/Instagram)
As a result, the actor was released on parole after eight years. He vowed to turn his life around, noting that God had given him a second chance. 
He wanted to get back into making movies and picked up where he left off with his manager from before. 
The actor ended up getting the role of Tony, whom he described as "a salty seadog with a 'cholo' flair," in American Sniper. 
He was required to go to Morocco for the shooting, but he gave up the role because of his parole conditions. 
The actor never gave up on the film industry and spent his days trying to land gigs to this day. 
He also uses his experience to counsel young people in rehabs and schools. 
And of the fateful night in 2005, Brancato wishes he could change the outcome.