Inside Lil Wayne and Girlfriend Denise Bidot's On-Again Off-Again Relationship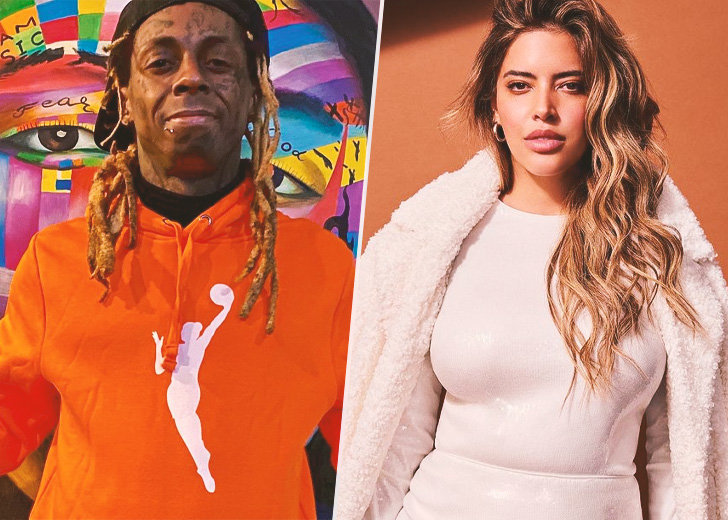 Legendary rapper Lil Wayne and his model girlfriend Denise Bidot are the ultimate couple goals.
Despite relishing an on-and-off relationship, the two have time and again made their fans go in awe of their chemistry.
For instance, the Grammy Award winner shared a sweet beachside video of his girlfriend on his Instagram story in April 2021. It was the same time when the news of their separation was swirling around the internet.
In the video, Bidot drew the couple's names inside a heart in the sand, where Wayne teased his new single. Later, the model reposted the recording on her own Instagram story and wrote, "@liltunechi I love you boo."
Their heartwarming social media activity first confirmed that they rekindled their relationship and simultaneously gave their followers a major couple goals vibe.
Denise Bidot's Touching Birthday Post for Lil Wayne
Bidot, dating Wayne since early 2020, dedicated an Instagram post to her boyfriend on September 27, 2020. She posted an adorable snap of the couple to wish him his 39th birthday.
"Happy Birthday to the man who managed to steal my heart during a pandemic," she wrote, expressing her love for the birthday boy. 
She continued to share that the last five months, together with him, were filled with love, passion, and laughter, which was something more than she ever thought.
Bidot further added, "You're my best friend, my lover, and way more than a dream come true. Here's to celebrating you today and every day baby!! I LOVE YOU."
Lil Wayne Had to Shut down Marriage Rumors
Earlier this year, on April 20, Wayne posted a cryptic tweet, stating "today" was the beginning of "our forever."
Happiest man alive! Today is the beginning of our forever. Forever?? Forever, ever?? FOREVER EVER!!!!! The Carters. — Lil Wayne WEEZY F (@LilTunechi) April 20, 2021
Netizens quickly started speculating if he was making a wedding announcement, as they stated inquiring about the same in the comment section. "Can't believe you got married," someone wrote.
Another congratulated, writing, "Happy belated matrimony, Wezzy F baby."
The rapper spoke with Nicki Minaj in an Instagram Live interview in July and shut down rumors that he and his girlfriend tied the knot in the wake of the situation.
"The other day it was some tweets going on, and I was like, 'Oh, what's going on?' and I texted you and I was like, 'Oh, Congratulations. I can tell you've been in a good mood,'" Minaj told Weezy during the conversation. "And I said, 'Congratulations,' because I thought you had gotten married."
The rapper then thanked the singer for asking him that while stating he didn't get married.
Lil Wayne and His Girlfriend Were Briefly Separated
Wayne and his girlfriend, Bidot, reportedly separated in November 2020. According to People, a blogger Love B. Scott reported that the two split due to his endorsement of former President Donald Trump ahead of the 2020 election.
I live the way I love and love the way I live. I'm a lover not a lighter bekuz they burn out. I am an eternal fire and burning love, either leave with a tan, a 3rd degree burn, or stay and die in love. You're sweating. Sincerely, the fireman. — Lil Wayne WEEZY F (@LilTunechi) November 4, 2020
The separation speculation continued as the model shared a message on social media, writing, "Pretty disappointing when you defend someone throughout everything and they turn out being just as [expletive] as everyone said they were."
But the rumors ended when Wayne posted a previously mentioned video of Bidot on his Instagram in April, hinting they are still going strong.