Where Is Lil Tay Now And What Happened To Her?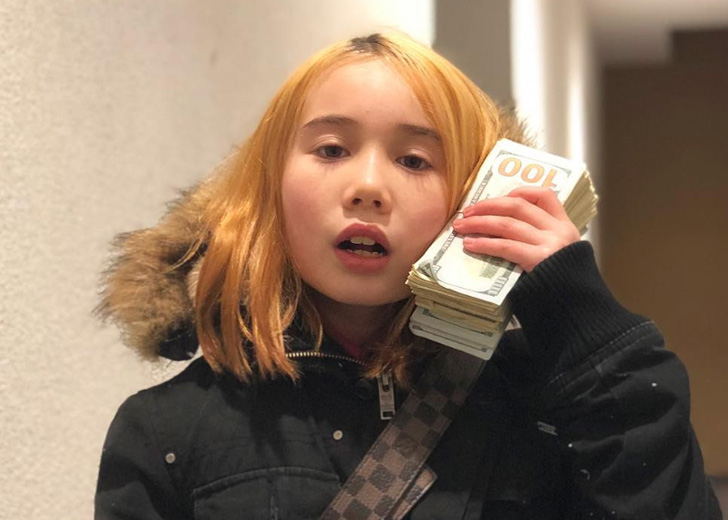 Lil Tay became an internet sensation or a meme machine when she was only 9 in 2018. Like Bhad Bhabie and Woah Vicky, Tay became the next big controversial social media personality.
However, the self-proclaimed "youngest flexer of the century" could not capitalize on her fleeting fame. Contrarily, the young social media star has been inactive today for almost three years now.
Here's what we know about Tay's ups and downs on fame.
Behind Lil Tay's Rise to Fame
Tay began sharing her rags-to-riches tale on Instagram and YouTube in late 2017. By early 2018, her antics had already gained a following, but that wasn't fast enough for her.
So, she roasted fellow social media star RiceGum. He took the bait and made a reaction video, which collectively garnered 13 million views.
Tay was also hanging out with Vicky when Vicky and Bhabie squared off outside a mall. After that, Tay's Instagram follower count blew up. In over a week, it went from 300,000 to 2.5 million followers.

Lil Tay's meme. (Source: Instagram)
And by the end of 2018, the eight-most-Googled question began with the word "who" was "Who is Lil Tay?"
Four months after posting her first videos, Dooney Battle, co-founder of the management group, Tha Lights Globa, contacted Tay. This was when the truth behind Tay's account got exposed.
When aspiring managers sent Instagram messages to Tay, they didn't hear back from the 9-year-old girl. Instead, Tay's half-brother Jason Tian, 16, wrote back.
So, it turned out that "Lil Tay" was the face and the talent, but the genius behind the creation was her half-brother, Jason.
And helping her show off her fake hard-earned riches was her mother, Angela Tian, a Vancouver real-estate broker. 
All the luxury properties seen in Tay's videos were on the market. And the luxury cars were borrowed from Angela's co-workers and boss, but they didn't have permission to film, which led to her getting fired.
And as The Cut reported, it didn't help that her family bounced among managers, taking meetings and discussing deals without signing any contracts.
One of the managers who worked with the family without any contract to gain their trust was Diomi Cordero. 
Cordero set up an interview for Tay, her mother, and her brother on Good Morning America as a last-ditch effort to get them back on track.
They were supposed to come clean and confess that her character was an act, but Jason refused, and Tay admitted nothing. "No one is forcing me to do this," she said.
"They weren't ready for this business," Cordero said, especially Jason. Cordero's cleanup effort failed, and "Lil Tay, the youngest flexer of the century," disappeared.
What Happened to Lil Tay?
Tay, whose real name is Claire Eileen Qi Hope, was born to a Chinese mother and a Canadian father on July 29, 2007. Her parents were never married and broke up before she was 2.
Although Chris Hope, Claire's father, has joint custody of his daughter, his ex-girlfriend Angela was her primary caretaker. So he wasn't a part of the making of Lil Tay. 
He permitted Angela to take Claire to L.A. to pursue her career, which was supposed to be for a few days. But his daughter missed school for 72 days for the year.
Chris stepped in to help his daughter have a different kind of career, not to stand in the way of her career. One of the reasons Angela had never signed any contracts in L.A. was because she couldn't.
Claire's father wanted her to sign up for a visa and an American work permit to legally sign contracts and collect money in the USA. In addition, he wanted her to add some artistic value to her repertoire and not just flex on the internet.

Lil Tay's deleted Instagram post accused her father, Chris Hope as an absentee father. (Source: Instagram)
In October 2018, new posts on Lil Tay's account appeared, which portrayed Chris as a neglectful, absent father who came back for her only for her money. Chris was bullied because of these baseless accusations.
However, he is still firm in his decision to shape his daughter's career in the way he thinks best. Lil Tay is homeschooled now because she is too famous.
And this won't be the last you hear of her because she only turns 14 in 2022. But until her parents can reach an agreement, her career remains on hold.