Is Lil Skies Still Together with His Longtime Girlfriend? A Look into His Family Life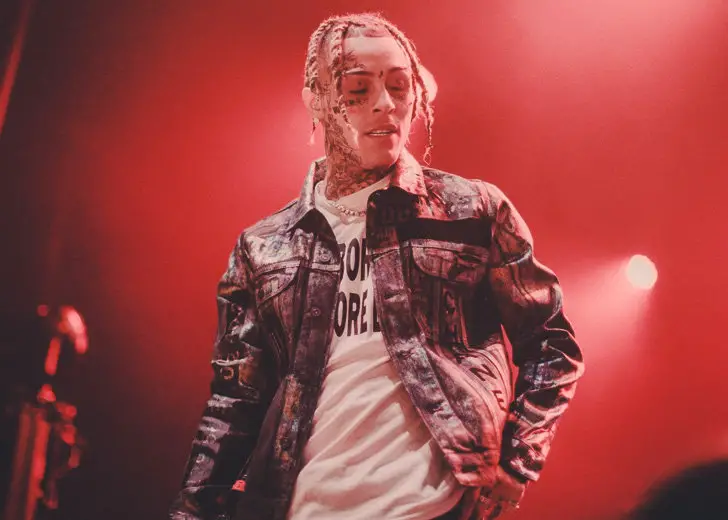 American Rapper Lil Skies is one of the most prominent figures in hip-hop right now. 
With his three highest-charting tracks on the Billboard Hot 100, the artist has come a long way since his first step into making music at the tender age of just 4. 
He established his name in the industry with his major-label debut mixtape, Life of a Dark Rose, peaking at number 10 on the Billboard 200 chart. He credits Lil Wayne as his biggest musical inspiration.
Who Is Lil Skies' Girlfriend?
Lil Skies opened up to the public with his relationship with a woman named Jacey Fugate in early 2018.
After a year of dating, Lil Skies and his girlfriend took a leap into the relationship and disclosed the news of pregnancy on March 01, 2019, during a live show with Real 92.3 LA. 
The couple finally welcomed their child into their life in August 2019. 
Lil Skies frequently mentioned his baby boy on the media. For instance, during the premiere of the 2019 studio album titled Shelby, he expressed his gratitude for being able to welcome a child.
Lil Skies' girlfriend Fugate shared a snapshot of their baby boy but chose not to disclose his name. She frequently addresses her son by his nickname, Ki-Ki, on her Instagram posts.
Is Lil Skies Still Together with Jacey Fugate?
Fugate deleted all of her photos from her Instagram featuring her boyfriend Lil Skies after their breakup. 
Although the couple announced their split shortly after their baby boy was born, the rapper was recently seen commenting under his ex-girlfriend's Instagram post. 
The post consisted of photos and a video of Fugate with her son under which the rapper commented, "Love of My Life."
This response made their fans raise eyebrows at the fact that the couple have actually broken up. 
In addition, Fugate also has a private account whose bio contains a ring emoji. In turn, many fans have started speculating that she might have gotten engaged to Lil Skies in secret. But there is little to no evidence that the couple is back together and engaged. 
Lil Skies Wants to Pass His Family Stage Name to His Son
Lil Skies, whose real name is Kimetrius Foose, drew inspiration from his father, Michael Burton Jr., known by his alias Dark Skies. 
The rapper, who credits his father for being an inspiration to step into making hip hop music, has a two-year-old son with his ex-girlfriend. 
"My son is going to be Lil Skies when he comes, and I'm going to be Big Skies," the rapper said after announcing he was going to have a baby.
He expressed his desire to continue the family legacy of passing the stage name to his son.
Is Lil Skies Gay?
There is a famous Reddit post by one of Lil Skies' fans that is a parody of his song 'I'. This parody song has been the source of gay rumors on the internet. To answer the question, 'is Lil Skies gay?' — No, there has been no news, or evidence of Lil Skies being a gay man.
It is best to refrain from making such outlandish claims with no evidence to back it up whatsoever. All we know for certain is that he is a happy father to a wonderful baby boy.