Is Lil Durk's Fiancee Hinting At Having A Son? A Look At Her Recent Tweets
"It's me and Durk having conversations about our nonexistent son calling him DJ," Durk's girlfriend tweeted.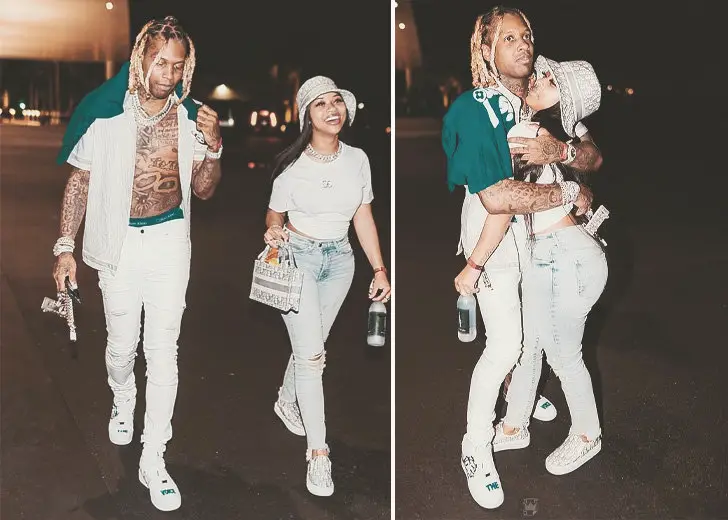 Lil Durk and his fiancee India Royale have been in an on-and-off relationship since 2017. About a year after they started dating, the couple welcomed their first child, a daughter named Willow, in October 2018. 
However, recently, the Instagram model has been teasing fans about welcoming another little member into the family of three, and fans couldn't be more excited. 
Lil Durk's Girlfriend Sparked Pregnancy Rumors
On September 16, 2021, Royale put up a tweet via her official account where she teased fans that she and Durk were picking out names for their non-existent son. For those of you wondering, he would be called DJ, but that's beside the point. 
Royale even admitted to making TikTok videos depicting what her baby boy would do and sending it to the rapper. What's more, the rapper would agree to the TikTok clips. 
It's me and Durk having conversations about our nonexistent son calling him DJ😂😂😂 I'll send him a tiktok like "this something DJ will do." He'll agree. We sick😭 — THE BLESSING (@indiaroyaletv) September 16, 2021
"We sick," she wrote, followed by a crying emoji. Durk does have kids from prior relationships, though. Not long after the tweet went online, fans began pouring in, asking questions, making requests.
One anxious fan tweeted at Royale requesting her to tell them if she was indeed pregnant. "Please, just tell us now don't be playing with us like this," they wrote. 
Another fan outrightly questioned the social media celeb about when she and her fiance were having DJ. Yet another fan requested that she give the rapper the son he so obviously wanted. 
Lil Durk & His Girlfriend Allegedly Split in Early 2020
The couple seems very much in love these days, but not long ago, rumors about their breakup were rampant. In January 2020, fans and outlets alike speculated that the couple had parted ways when they had unfollowed one another on Instagram. 
At the time, the rapper accused his girlfriend of cheating on him with Young Thug via his Instagram story. But, surprisingly, Durk double-backed out on his words and issued a warning to Young Thug. 
Then again, he responded to the cheating speculations via a tweet where he wrote, 
India did not cheat on me she to 1000000 for that and respect herself 2much we will never let the internet break up our home y'all can keep trying tho. We don't care frfr. [sic]
Lil Durk Has a History of Slamming Fan Speculation
The rapper has almost made it a habit to confuse his regularly. Take, for instance, the photo he shared back in September 2020, where he featured a snap of a ring followed by a snap of him kissing his girlfriend. 
Not surprisingly, the post pushed fans to speculate that Durk had finally put a ring on it and gotten engaged to his long-time girlfriend. 
The caption suggested that the photos were a clap back at those spreading breakup rumors about the couple. The caption read, "Save the [expletive] we ain't never breaking up!!!! ReaL goals YouTube : INDIA ROYALE."
There have been more instances like these where the couple has let out hints about the status of their relationship, and more often than not, they have turned out to be nothing more than fan speculation. This goes to show that fans might be speculating about the impending arrival of little DJ.