Liev Schreiber Already Dating Girlfriend after Divorcing a Wife?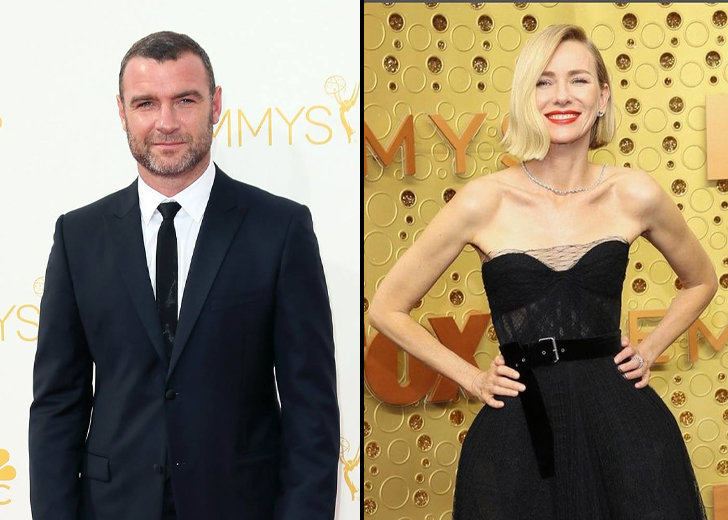 While Liev Schreiber and his ex-wife Naomi Watts remain amicable exes, Liev seems to have dove into the dating pool yet again. This time with actress Taylor Neisen. 
Liev and Watts maintain a healthy friendship and share two beautiful children: Alexander (Sasha) Pete Schreiber and Samuel Kai Schreiber. 
Liev Schreiber & Wife Naomi Watts Separated in 2016
Liev and Watts called it quits on their marriage back in 2016.
At that time, they broke the news of their split via a joint statement to People back in October 2016. 
"Over the past few months, we've come to the conclusion that the best way forward for us as a family is to separate as a couple," read the statement.
That being said, their relationship was running through a rough patch before the news of the split broke out.
Even when they'd made that statement, a source from the sets of Liev's Showtime series, Ray Donovan told People that their relationship had "been on the rocks for quite a while."
Liev Schreiber & Wife Naomi Watts Are Amicable Exes
Still, the couple did not let their failing relationship come in the way of their friendship and their obligations as parents to their two kids.
The couple routinely made headlines for being spotted together as they were spending time with their kids. 
Sometimes they'd come out and voluntarily share pictures of their time together on their socials.
Most recently, the ex-wife shared her birthday wishes for her ex-husband on October 4, 2021, on Instagram. 
As of this writing, it is certain that the former flames are nothing more than amicable exes.
The 53-year-old Liev has, as of recent, been making headlines for hanging out with his new girlfriend, Neisen. 
Liev Schreiber Caught On Camera with New Girlfriend
From as early as February 2021, Liev has been seen with his new girlfriend. Back then, he was out and about in the picturesque city of Venice, Italy, 
He was in Italy for his World War II movie, Across the River and Into the Trees, and in his downtime, he was spending some quality time with his girlfriend.
Liev was caught strolling the streets with his adorable pet pooch Scout and his 27-year-old girlfriend.
As per reports from Daily Mail, the couple also caught a romantic lunch before they headed out for that walk. 
The couple was also seen soaking up the beautiful cityscape as they took selfies from the terrace on the Grand Canal. 
Following their Italian outing, the couple was spotted in New York City as they spent a day at the Big Apple. 
In April 2021, Just Jarad got their hands on a set of pictures that placed the couple enjoying a sunny day in NYC.
The couple was out riding bikes around the neighborhood on April 10 — a good way to spend a Saturday. 
For longtime fans of the actor, the bike ride mustn't come as a surprise as he's made public statements on multiple occasions about how riding a bike with his kids was one of his favorite pass times. 
He has also been spotted riding bikes around NYC with his ex-wife.
He even told People back in 2012 that riding a bike was his favorite mode of commuting around the city and that his kids loved it.