Does Leslie Jordan Have a Husband? Accepted Proposal from 20 Years Younger Partner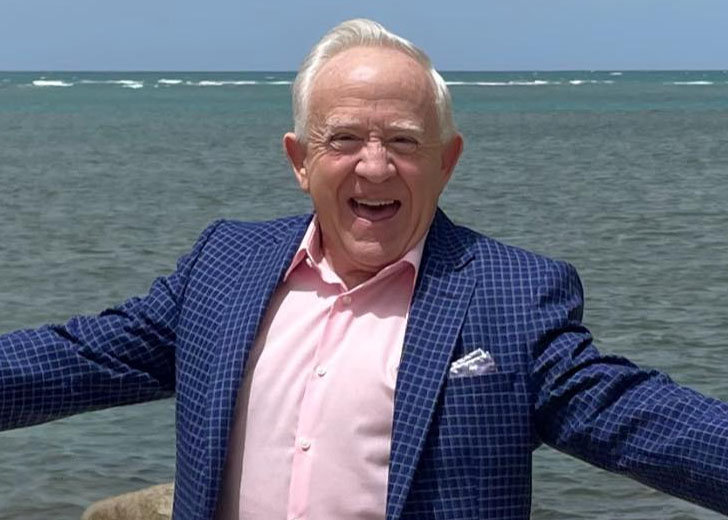 Leslie Jordan has been vocal about his coming-out story and his journey of embracing his sexuality. But he has kept his relationship relatively low-key. 
That being said, there was a time when he was close to getting married.
His partner had proposed to him. But did they tie the knot after the big step in their relationship? Here's what you should know!
Does Leslie Jordan Have a Husband?
Jordan opened up about his relationship in an interview with Gay Times magazine (reported by Yahoo News) back in 2017.
Although he didn't reveal the identity of his boyfriend, he shared the guy was 20 years younger than him. "He has a fetish for silver-headed men," the veteran actor remarked. 
Jordan mentioned they had met online, and their relationship was virtual for a long time.
But three days before he flew to London, his partner had arrived in Los Angeles, and the pair had spent the days together. 
The 66-year-old also shared that they had a good connection. In his own words, they had tried to be intimate but couldn't because they would keep talking about things. 
On his third day, when Jordan was about to leave for London, his young partner proposed to him, asking him to marry him.
In response, Jordan stated he would be in London for 30 days and "let's see what happens when I get back."
So, is Leslie Jordan married? While he gave no definite answer to his boyfriend, Jordan told the magazine that he would marry his hopeful husband.
Although the Call Me Kat star clarified his thoughts on marrying his boyfriend, no solid proof of their marriage has ever surfaced. 
Jordan has also never mentioned having a husband in his interviews or social media accounts (He is an Instagram star). 
Leslie Jordan's Dating Life
Jordan embraced his sexuality from a young age despite the hardships that befell him.
During the initial years of realizing his orientation, he turned to alcohol and questioned what was wrong with himself.
He tried his best to stay by his Christian values, pretending to be a straight man. But he couldn't.
As a result, he turned his back on religion in his late teens and remained open about his sexuality throughout his career.
While he didn't realize his courage during his heyday, the veteran actor acknowledges his courage now. 
"I think: I was so brave to be so gay so early on," he told The Guardian in April 2021.
But the journey wasn't always a cakewalk. Jordan would sometimes be told to "take it down a notch, butch it up a little." But the important thing is — he always stayed true to himself, breaking barriers for other gay actors. 
While Jordan has been open about his journey, he has kept his relationships away from the limelight.
However, in the aforementioned interview with Gay Times magazine, he did mention that he used to date straight boys back in the day.
Jordan once even had a serious relationship. He and his partner stayed in a relationship for ten long years before parting.