Leslie Jordan Opens up about Growing up Gay in a Religious Family
"I firmly believe that God made me this way. I'm not a mistake," said Jordan.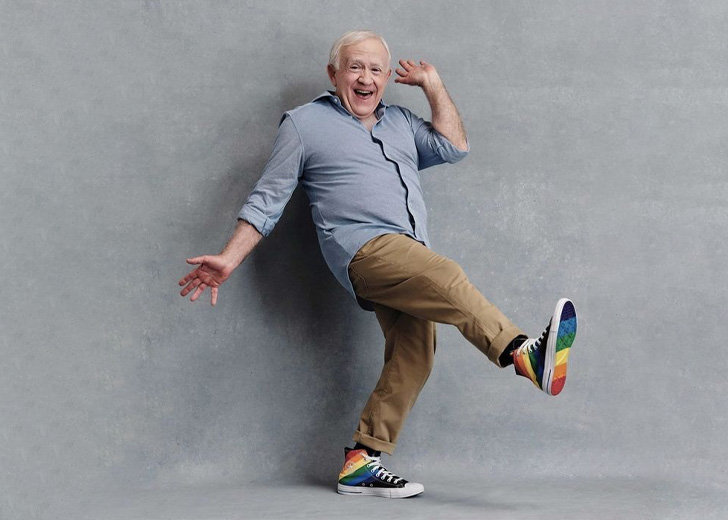 Leslie Jordan has become a gay icon in recent times. However, he had not always been at peace with his orientation, especially because of how he was raised. 
In a recent sitdown with Shania Twain, the actor, comic, and singer opened up about what it was like being gay while growing up in a religious family. 
He Stopped Going to Church
He admitted he sometimes dramatically stated he grew up in church and eventually walked away because "the whole gay thing came around."
Not long after, he reiterated himself and claimed he never walked away from the church. Rather, he just quit going. 
Although in recent times, the comic has come to believe that he was as God intended him to be, and not a mistake. He added, 
It's part of what I am and I want to celebrate that, but when you grow up and you're just so scared.
In another interview with Page Six, back in April 2021, the 65-year-old confessed that growing up in a church-going family in 1950s Tennessee contributed to homophobia and self-loathing being planted deep inside him from an early age.
He Lived With Internal Homophobia
While he was a happy man in his mid-60s, the actor admitted to having had dealt with a lot of inner turmoil. But claimed he wouldn't change anything as those experiences shaped who he was as a person today. 
Still, he admitted he only made peace with his orientation when he became sober and went to a 12-step program. He got sober in 1997. 
When he began his journey to sobriety, he carried a lot of internal homophobia and self-hatred on his shoulders. With time, he realized what he was doing and dealt with it.
That being said, the singer outright stated that coming out of such a mindset was not easy. He explained, 
You've got to do the work, you just can't sit there. Happiness is a choice and it's something you've got to work for. I don't even like the word happy I like the word content.
He Was Bullied at Sunday School
Coming back to his chat with Twain, Jordan also revealed that the kids at Sunday school used to bully him. He told his parents that he did not want to go because the other kids would laugh at him. 
That was when his father instilled an important idea in Jordan's young mind. Jordan's father told him that there was a difference between laughing at him and laughing with him. The doting parent taught his son that he had the gift of comedy. 
Apparently, Jordan used these gifts to fend off bullies as well. 
"The minute they started bullying me, I could make them laugh," he said. "That was my defense mechanism."
As for his mom, Jordan once told Today that she tried to understand him and his life, but she never understood why he had to bring up the fact that he was gay out in public for all to see and hear, like how he did with his books and activism.