Everything about Lesley Sharp and Husband Nicholas Gleaves' Family Life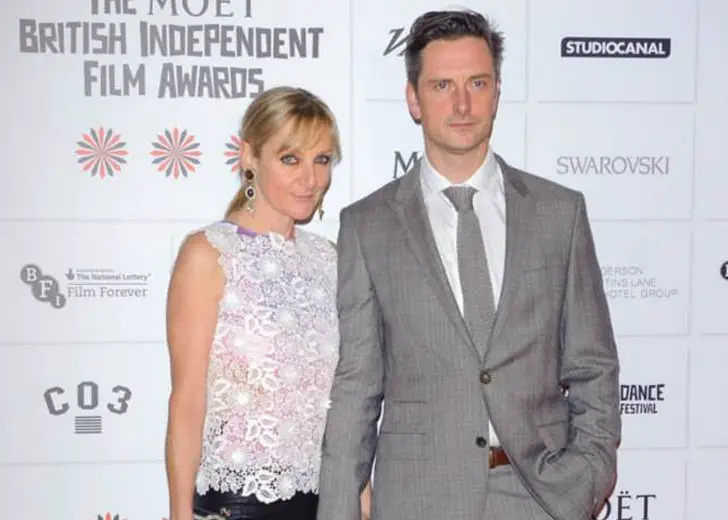 Lesley Sharp is a happily married woman. She has been married to her husband Nicholas Gleaves since February 1994.
The couple is blessed with two children, both sons: Zachary, born in 1994, and Gabriel, born in 1998.
Unlike typical Hollywood families, the Screen Actors Guild Award-winning actress and her family members aren't spotted in public often.
They prefer to keep their family life away from the spotlight.
Lesley Sharp's Husband Is Also an Actor
While many recognize Sharp for her BAFTA-nominated role in The Full Monty, the actress' husband is also not a stranger to moviegoers.
Gleaves, 53, is an English actor and playwright who has been in a plethora of television shows since 1992. His recognized projects include Survivors, Playing the Field, and Cold Feet.
In addition, he starred alongside his wife in the first two seasons of the drama series Scott & Bailey as DS Andy Roper.
In an interview, he talked about his role, saying, "I've done quite a few cop shows and as much as I enjoy testosterone, shouting at villains and all that, I really fell in love with this."

A still of Lesley Sharp's husband, Nicholas Gleaves, from 'The Demon Headmaster.' (Photo: Twitter)
"As soon as I read it I saw something new and original. That was one of the reasons why I wanted to be involved because it was so different and very believable," the actor added.
In recent years, Gleaves has appeared in notable projects such as Spider-Man: Far From Home, Captain America: The First Avenger, and The Demon Headmaster.
Lesley Sharp and Husband Met before Starting Their Careers
It turns out the married duo, who has been in the industry since the early 1990s, met before starting their respective careers.
According to Hello Magazine, the couple reportedly came across each other in the early 90s before their careers reached the height of success.
While Sharp made her debut in the ITV drama series Frank Stubbs Promotes in 1993, her husband made his first appearance in 1992's TV series Boon.
As stated earlier, they were in love and tied the knot in 1994, which was still the early days of their careers.
Following their marriage, they seemingly supported and contributed to one another's growth. All the while, they kept their marriage under wraps.
Lesley Sharp's Children Are Private, Too!
Like their parents, Sharp and Gleaves' children Zachary and Gabriel are also private about their personal life. So much so they do not even have social media accounts.
Another report by Hello Magazine stated they worked in a production company they set up with their parents. Additionally, they are directors of Prim and Proper Productions, as are their parents.
The Doctor Who actress recounted her motherhood during a conversation with Woman and House in October 2016.
She shared she found it tough to be away from her husband and children when she had to be away from home for months during filming. 
She and her family reportedly live in London, while maintaining their privacy.