Leonardo Nam and His Spouse Are Still Going Strong in Their Relationship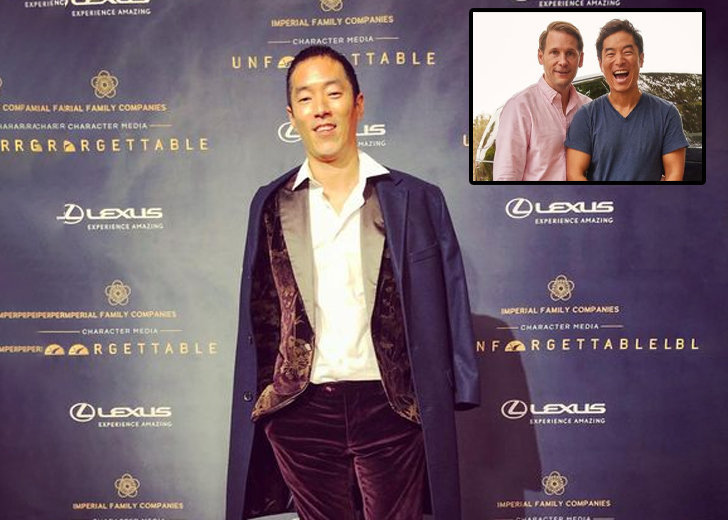 Leonardo Nam is married to his husband, Michael Dodge. Together, the actor and his spouse are parents of twin sons, whom they welcomed in 2017.
Both Nam and Dodge are very open about expressing their love for one another. They also frequently share about their life together on their respective Instagram accounts.
Here's a look at how Nam met his husband and their relationship.
How Leonardo Nam Met His Husband
Nam was born to South Korean parents in Buenos Aires, Argentina. He moved to Sydney, Australia, at six years of age and developed an interest in acting during his high school days.
The Westworld star later moved to New York to pursue an acting career. He got his breakthrough role in the 2004 movie The Perfect Score.
A year later, Nam played the role of Brian McBrian, a hardcore gamer, in The Sisterhood of Traveling Pants.
When the movie was getting a sequel in 2008, and he was reprising his role, there was concern that Middle America wouldn't respond to an Asian male in a romantic role.
Determined to prove them wrong, Nam hit the gym. It was here that he met his husband.
When speaking to Out, Nam called the way he met his spouse a "true basic-gay love story."
Nam and his spouse Dodge often make posts about each other. In July 2021, Dodge shared several pictures of himself and Nam at the Mykonos to celebrate his 50th birthday.

Leonardo Nam with husband Michael Dodge  (Source: Instagram)
"Thank you all for the birthday wishes! Leo is showing me a fantastic time in Mykonos! What a way to turn 50!" he captioned the post, followed by a party popper and red heart emoji.
Leonardo Nam and Spouse Michael Dodge
Since their first meeting, Nam and his spouse have come a long way. While they haven't revealed when, the pair have already tied the knot.
And in 2017, they became fathers to twin sons — Alexander and Cooper.
When speaking to The San Diego Union Tribune, Nam shared a little about fatherhood.
"It's still mind blowing that I'm a father. My kids have a surprising sense of humor that makes me belly laugh in a way that is so visceral," he said. 
"Allowing my children to have a voice, giving them the time, love, and consideration to express their own wants and needs has been eye-opening… I want to give them everything that I didn't have in a family."
Growing up, there was domestic violence in his family. It was also this experience that made him pursue acting.
During his high school years, he wrote and performed a deeply personal monologue "based on [his] mother and the domestic violence that was happening at home by [his] father."
During another interview with New Now Next, Nam said he wanted to pass on his values and the ways he lived his life to his sons.
He also added that he never thought he would get to be a father, but now that he has, he feels much more connected to the world.