What Happened to Lele Pons and Juanpa Zurita? Were They Engaged?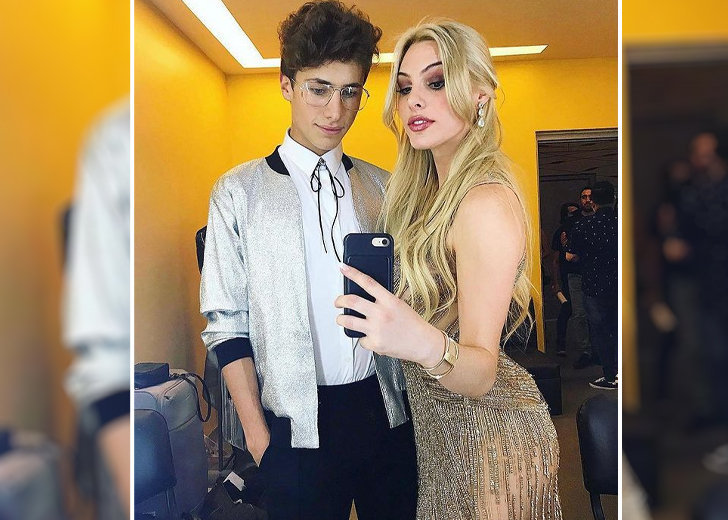 Lele Pons' dating life is something that is in the news more often than not.
Everything she does in her personal life seems to be constantly under the magnification glass.
Something similar has happened after her latest Instagram post. After she made a post with Juanpa Zurita, questions about her history with him are coming up.
But, do the now-friends have any romantic history between them, or is it all just rumors?
Lele Pons' Post with Juanpa Zurita Raised Questions about Dating
On November 30, 2021, Lele Pons uploaded a picture with her longtime friend Juanpa Zurita. The upload looks to be an anniversary post about their friendship.
The picture showed Pons and Zurita posing for a mirror selfie.
She was dressed in a gold sleeveless dress while Zurita stood beside her with a silver bomber jacket and a tucked-in shirt. A pair of glasses topped off his look.
She reminisced about the memories, hard times, fun times, and laughter she had shared with him in the caption. 
In the comment section, Zurita also expressed his love for Pons, writing, "I still can't believe it's been that long. So many memories together. Love u pons."
The creative duo's time together dates back to the days when Vine was still THE place to be. They made their starts there and have since made their marks elsewhere.
Pons used #zuripons on her stories celebrating their friendship, something the fans use to ship them.

Lele Pons' story about her 7th anniversary of meeting best friend, Juanpa Zurita (Photo: Lele Pons/Instagram)
This friendship also led to rumors that they liked each other at one point, as someone pointed out in the post's comment section.
"Cuando todos pensaban que se gustaban," wrote someone, directly translating to "When everyone thought they liked each other."
And there seem to be enough things for people to justify thinking that they were together at one point.
What Happened to Lele Pons and Juanpa Zurita?
While Pons and Zurita are best friends now, their relationship did not begin in the healthiest of ways.
"He's my best friend, but at one point I was obsessed with him," confessed the internet celebrity during her sit-down on Red Table Talk: The Estefans in October 2020.
The Venezuelan revealed that her friendship with Zurita resulted from her OCD and Tourette's Syndrome-derived obsession.
They put up a lot of video content together, and the affection they showed for one another led people to believe they were in a romantic relationship.
But it was never romantic. She made everyone believe it was, though.
They even acted like they were engaged only to reveal later that Zurita had put a piece of paper writing "sister forever," in the engagement ring box.
It's safe to say they never got married.
In another instance, the alleged couple even shared a kiss on-screen.
During their appearance on MTV Awards in June 2017, the couple locked lips on the stage, which added fuel to the fire that was their dating rumors at the time.
They both are in separate relationships. Pons is dating Carlos Santiago Perez, a Puerto Rican artist, and Zurita has his own thing going with Macarena Achaga, an actress.