Blue Singer Lee Ryan Is Broke and Unemployed — Tells Court 'I Haven't Got Anything'
Lee Ryan claimed he had no savings because of COVID-19.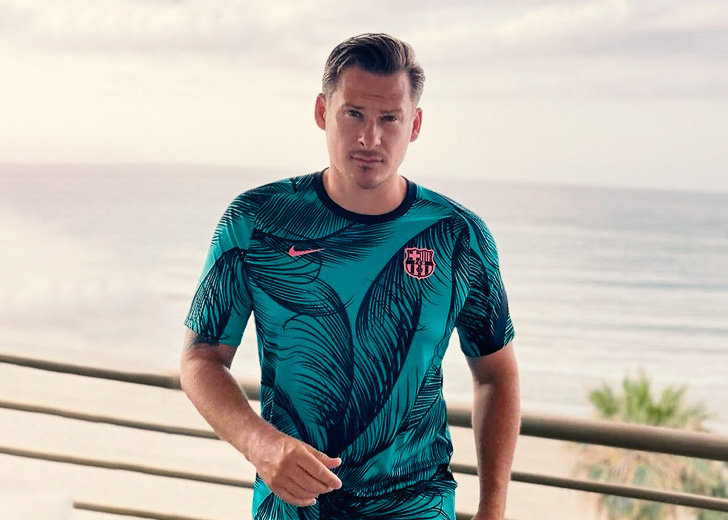 Former Blue band member Lee Ryan told the court he could not pay a fine of £1,501 ($2,044) as he was out of work because of COVID-19. The singer appeared at Peterborough Magistrates' Court via a remote link from his home in Spain on August 19, 2021, for speeding offenses last year.
Ryan was charged with driving a Mercedes at 70mph in a 60mph limit on A-road in Peterborough on August 8, 2020, and going 71mph on the same road on August 22, 2020.
He said his girlfriend, Verity Paris, was the one driving his vehicle, but the prosecution argued he was referring to a separate speeding offense on September 5, 2020.
In the end, Ryan was given two lots of six points against his license and disqualified from driving for 12 months. In addition, he was fined £660 ($899), and along with the court charge costs, has to pay £1,501 ($2,044) in total.
Per The Sun, the 'One Love' singer said he was broke and couldn't pay the charges as he had no gigs recently and his savings had been spent during the pandemic.
I haven't got that money. I just don't have any money. I'm not working. They stopped the gigs so I don't have any. They've stopped everything because of the pandemic.
The court ruled that Ryan had to pay the fine within 12 months and he could pay it in installments. This isn't the first time Ryan has been charged for speeding offenses. Last year, he was banned from driving for six months for speeding. 
He was first caught going 85mph in a Mercedes on the M1 motorway near Sheffield in May 2019 and once again going past the speed limit of 50 mph in Eltham, South London, three months later.
Ryan's Kids
A day before he appeared in court, Lee posted the first picture of his newborn daughter, whom he recently welcomed with his girlfriend, Paris. He could be seen holding his youngest daughter while Paris and his daughter Bluebell stood beside him.
Ryan shares daughter Bluebell with ex Jessica Keevil. Aside from his two daughters, who were both in the picture, the singer also has a son Rayn, who he welcomed with his ex-fiance, Samantha Miller.
Ryan and Paris first announced they were expecting during an interview with Hello! Magazine back in February. The singer expressed his excitement at being a dad for the third time, while Paris added she was ready to become a mother.
I'm very comfortable moving on to the next stage of my life with someone who is so paternal and good with children. Lee is so hands on and to me it is very reassuring to be with someone that loves family life.
The couple also revealed that they were due for June but later kept quiet about the arrival of their child. However, the news of his third child being born was confirmed by his bandmate Duncan James on June 25.