Lee Majors' Proud of His Fourth Marriage with Wife Faith Majors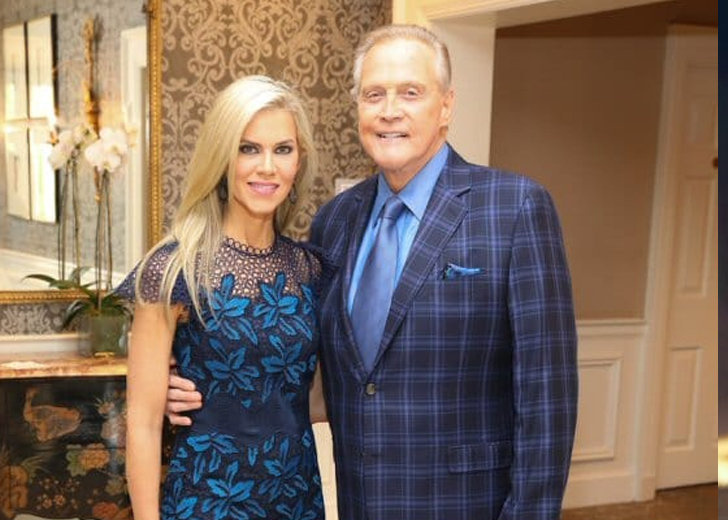 Lee Majors got married for the fourth time on November 1, 2002, with actress Faith Majors.
The two have been married for almost two decades and they have been together for even more – 26 years.
Having been divorced thrice before getting together with his current spouse, he is very proud of his marriage.
When talking to People back in 2019, Majors spoke about how proud he was of his long relationship with his wife. "It is a record in Hollywood."
Lee Majors And Wife Faith Majors
Majors and Faith met for the first time through a mutual friend in Florida in December 1994.
Back then, she was only 20 years old, and he admitted to questioning their age difference initially.

Lee Majors and Wife Faith Majors (Photo: Faith Major's Instagram)
The two started dating a month after their first meeting. Majors took Faith to the Super Bowl for their first date.
The annual championship game has since held much importance for the couple. In fact, he proposed to her at a Super Bowl party.
"I even proposed to her at a Super Bowl party. We were watching the game at a friend's house… and I handed her a little ceramic football. It had a hinge on it. She opened it and inside was a 7 ½ carat marquise diamond in the shape of a football," He shared.
Lee Majors' Fourth Marriage
Three years after he popped the question, Majors took Faith as his wife in a very private wedding ceremony in Positano, Italy.
There were only two guests at the wedding — his friend Terry Kiser and Kiser's wife Sylvie.
Kiser and his wife also served as the best man and bridesmaid, respectively. Additionally, Kiser's spouse also took the wedding photos.
Majors has credited his spouse for changing his life. He also opened up about his aversion to the idea of tying the knot again after three failed marriages.
However, that changed after he met his current spouse.
"I was very very afraid of marriage. I'd had three that failed," Majors revealed. "But the realization suddenly came to me that Faith had done more for me in the time I've known her than anybody ever did. When Faith met me, I was an old man with a limp. I was crippled, very unhappy, and drinking a little too much vodka. She transformed me into standing up straight and proud."

Faith Majors wishing her husband a happy 82nd birthday (Photo: Faith Major's Instagram)
The two are still together and they frequently take to social media to express their love for each other.
She took to Instagram this April to wish The Six Million Dollar Man star a happy 82nd birthday.
Before tying the knot with Faith, Majors was previously married to Kathy Robinson (married in 1961 and divorced in 1964), Farrah Fawcett (married in 1973 and divorced in 1982), and Karen Velez (married in 1988 and divorced in 1994).