A Peek into Will Kirk's Wedding with Longtime Partner Polly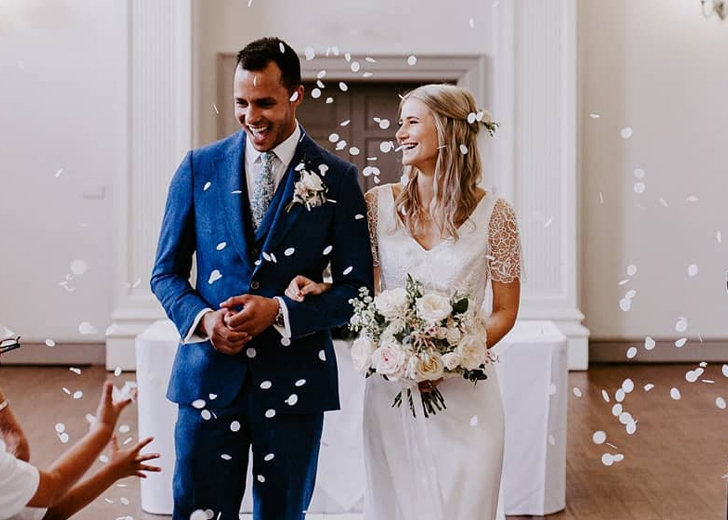 Mostly known for his contribution to BBS's restoration program, The Repair Shop star Will Kirk, 36, has recently fixed his status from being in a relationship to married. 
He tied the knot with his long-term girlfriend, Polly Snowdon.
Snowdon, a qualified doctor, was a psychology student at the University of Exeter.
The Delayed Wedding
The couple was supposed to get married last year, but the situation was unfavorable because of the lockdown. 
August 6, 2021, became the day they marked as the best event of their life as they finally walked the altar after postponing the wedding for almost a year. 
Although the two seemed secretive about the ceremony and personal life, the cybernauts got a little peek at their nuptials when Kirk shared some glimpses of their wedding on Instagram. 
They both were all smiles and happy together in the pictures shared. 
All About the Wedding
Kirk and Snowdon seemed to be more than happy to be together as they were beaming over their marriage ceremony. 
After waiting for over a year, the Kirks kept the ceremony and its planning personal and private. 
The Repair Shop star made sure he had his near ones by his side as he chose one fellow star from the show to be a very integral part of his big day, Master Goldsmith Richard Talman. 
Talman, who has appeared in the show on multiple series, was trusted by Kirk to craft the wedding rings. 
On Instagram, Kirk shared a picture looking radiant and rad in his attire while his partner Snowdon donned a floor-length bridal lacy gown.
But, the fans are eagerly waiting to see the married couple's wedding ring. 
Kirk captioned a picture which stated that it was the best day of his life, as he could now call his partner his wife. 
The married couple also shared some mesmerizing snaps on Instagram from their beautiful honeymoon trip to Mykonos, Greece. 
Knowing Kirk Better
Kirk is a furniture restorer who has been on television since 2013. He was a part of the show The French Collection and later appeared on BBC's What To Buy And Why. 
But, he gained popularity when he appeared on The Repair Shop by BBC in 2017. The audience loved him, and this show became the turning point in his career.
This show garnered much love during the lockdown. 
Fans got a little sneak peek of his house through an Instagram post which reflected some minimal designs that appeared to look modern with just a hint of the boho touch. 
He will share this home with his better half, Snowdon.