Lee Hanee Received Hate about Her Body and Demeanor While Competing for Miss Korea
Lee Hanee did not fit the traditional Korean beauty standards during her Miss Korea run.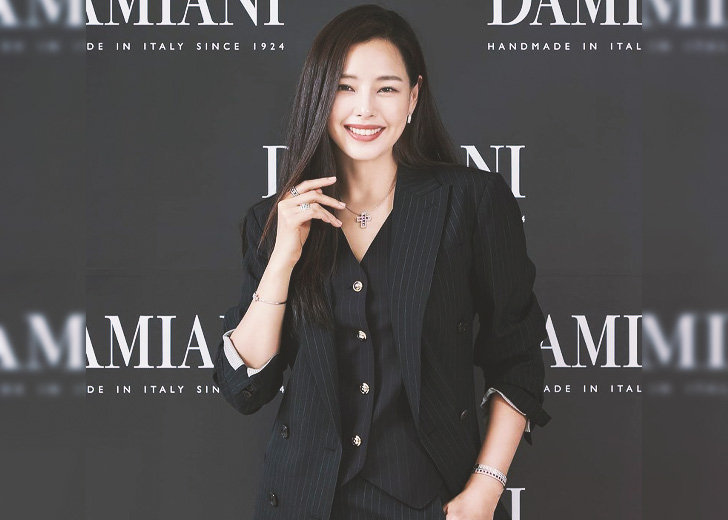 Lee Hanee was crowned Miss Korea in 2006, and she finished in 4th place in the 2007 Miss Universe pageant held in Mexico City. During her run on the Miss Universe pageant, Hanee was praised by judges and audiences alike for her confidence. However, the same quality of hers put her on the receiving end of hate in Korea.
During her recent appearance in an episode of MMTG, a YouTube series hosted by JaeJae, Hanee opened up about the criticism she received during her early days of participating in beauty pageants.
Lee Hanee's Experience Dealing With Hate And Body Shaming 
As someone who is passionate about working out, diet, and staying in shape, Hanee revealed she was different from every other contestant during her Miss Korea run. Other contestants were very pale and fit the category for the traditional Korean beauty standards.
Hanee, on the other hand, was very different with her darker skin and muscular figure. As she stood out from all the other contestants, she had to deal with many negative comments.
Not only was her skin and figure criticized, but so was her confident attitude. Hanee shared she was asked to walk in a more "elegant" way as her style of walking with conviction did not fit in with people's standards for beauty pageants then.
Another feature of hers that people found faults with was her dimple. In Korea, dimple had traditionally been considered as a flaw, and because of it, many people pointed out that she should get it corrected surgically.
I mean, I even heard that I'm straight up 'too big' to be an actress. They said I'm too large of a person to be on camera. And they would always point out my dimples. They wanted me to get rid of them. I've had plastic surgeons reach out to me saying that they could help me get rid of my upper cheek dimple.
These constant criticisms made her wonder if she had to change herself to be an actress and that it wouldn't be possible to make it a lifelong occupation. Hanee then pointed out the changes that had taken place in the past 10-15 years, which have allowed her to be accepted by people as she is.
Lee Hanee's Acting Career
Despite the hate she received during her early days of fame, Hanee was looked at favorably outside of Korea. After finishing 4th on Miss Universe in 2007, she was chosen as Miss Grand Slam 2007 by online beauty pageant magazine GlobalBeauties of Sao Paulo.
Hanee made her debut as an actress in 2009 in the series Partner. She then appeared as Oh Sae Young in Pasta (2010). For the next nine years, she worked in multiple movies and TV series, including Modern Farmer (2014), The Rebel Hong Gil Dong (2017), and The Fiery Priest (2019).
After 2019, Hanee took a two-year break from acting and returned to the screens playing Jo Yeon Joo in One the Woman.