Lee Evans Retired from Stand-Up Comedy to Spend More Time with His Wife Heather Nudds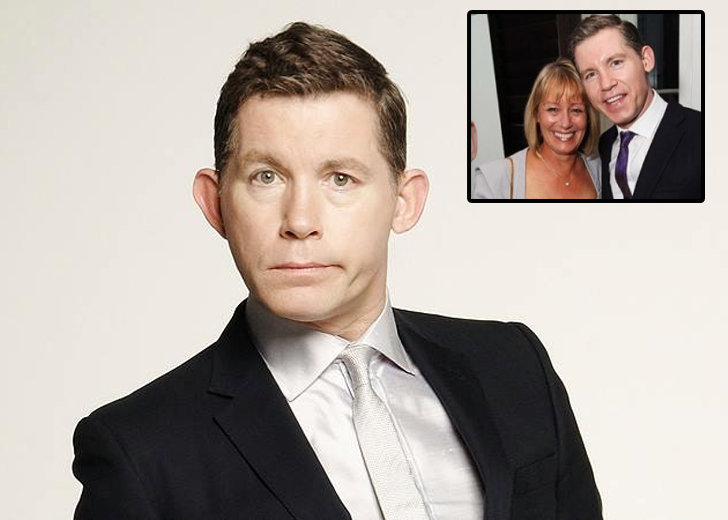 Back in November 2014, stand-up comedian Lee Evans shocked his fans and the industry when he announced his retirement from comedy.
However, his exit from the comedy scene was not for nothing — he had a respectable reason.
Speaking on The Jonathan Ross Show, Evans revealed he retired because of his desire to spend more time with his wife, Heather Nudds, and daughter, Mollie Evans.
Lee Evans Took Retirement for His Wife
Born in February 1964, the Funny Bones star rose to fame in the stand-up comedy fraternity during the 1990s with abrasive, exciting, sweaty, energetic stage performances, and physical observational comedy.
He even won the Perrier Comedy Award for his work at the Edinburgh Festival in 1993.
"I started off cleaning toilets when I was a kid," he told Jonathan Ross before recalling how he continuously worked for years without giving much to his family.

Lee Evans with his wife Heather Nudds. (Photo: Twitter)
He explained, "And I've had loads of jobs and I just kept working and working and working...but I've ignored, I think for far too long, my missus and I want to spend a lot more time with her [wife]."
Evans then said that he would do nothing but be around his longtime wife, give her hugs frequently, and express he was hers.
Meanwhile, he also had a joke ready for his last statement. He shared his spouse would say to him, "get out, you're getting on my nerves!"
In addition, the comedian was also excited to be more involved in his daughter's life. According to him, he always missed out from attending her plays and school functions, but he wished to change that pattern.
Evans and his partner Nudds haven't had any kids since welcoming their only child in 1993.
Lee Evans and Heather Nudds Met When They Were Teenagers
Evans and Nudds have been together for about four decades. The couple first met in 1981 when both were 17-year-old.
They soon started dating, and by the summer of 1982, Nudds reportedly was pregnant with his baby. But sadly, she suffered an ectopic pregnancy and lost the baby.
Amidst the situation, they stayed together in Scarborough and eventually tied the knot in September 1983. Both were 20-year-old at the time.
However, they didn't consider having another baby for another ten years. But after a long wait, they were blessed with a baby girl.
Lee Evans and Family Lives Low-Profile Life
At present, Evans and his family have preferably managed a low-profile lifestyle, because of which they are rarely spotted in public.
In August 2021, he made a rare public appearance, for the first time in a year, donning a dark polo shirt and trousers combo along with a blue cap.
The comedian was spotted riding his electric bike in Essex around the streets.
Besides the context, fans saw his glimpse before the mentioned instance in September 2020 when he headed out for a run in Essex.