Leah Remini Exposes the Abuses of Scientology She Faced Growing Up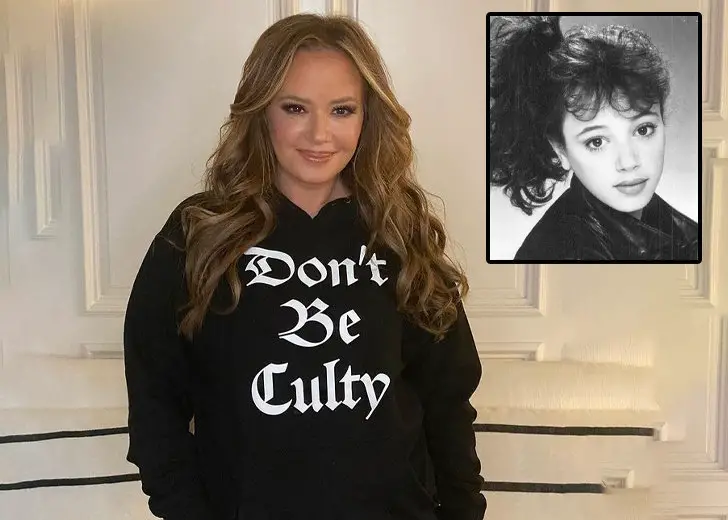 Leah Remini gets candid about growing up as a teenager in the Church of Scientology.
On January 16, 2022, the 51-year-old actress shared a monochrome picture of herself when she was 16.
In the caption, she wrote about the struggles she faced at a young age because of her Scientology upbringing.
"This photo was taken when I was 16. I was so proud of this headshot. I thought my side pony made me look so versatile and like the consummate actress," Remini began the lengthy write-up. 

Leah Remini posted her teenage picture while exposing Scientology. (Photo: Instagram)
She went on to share that by that point, she had already lived the life of an adult for years even though she was just a kid.
Leah Remini Exposes Scientology
As a devout Scientologist in her teenage years, Remini learned that kids were perceived as no different from adults.
From a young age, The King of Queens star was held accountable like an adult, along with other kids.
She was regularly told that anything bad that happened in her life, even things she was not responsible for, was her fault.
"Even though I was just 16 at the time, I hadn't received any sort of formal education for years. Instead, I was working to earn a living to support myself and my family," she added.
Remini then lashed out at L. Ron Hubbard, the founder of Scientology, for evidently interrupting her education.
She explained that Hubbard had a deep disdain for conventional education, and everything in that movement was guided directly by his policies.
Due to that, the actress said she got no opportunity to attend any educational institute like any normal kid.
"For the last 38 years of my life, I have been living and working with an 8th grade education," she revealed.
Leah Remini and Her Family Lived in Squalor
While exposing the religious movement, she also stated that her entire life revolved around the set of beliefs and practices invented by it. 
That was because most of her friends practiced the same belief.
Also, she met her agent through other Scientologists, and she had even worked at an insurance company owned by Scientologists.
Despite having a source of income, she and her family lived in squalor with no furniture.
"Every spare cent we had went to Scientology and I was determined to get my family into better circumstances," she added.
Not just that, the Second Act actress further took her followers through her audition processes early on in her career.
She said she auditioned for roles "but was repeatedly told that my brash approach, and thick Brooklyn accent, was taking me nowhere fast."
She eventually got into a better situation in her career after she came across a voice teacher and casting director who discouraged her from losing her brashness and accent.
Remini apparently had started getting acting gigs because of those qualities.
And since the actress' drive to learn, find freedom, and become educated never died, she eventually escaped the movement.
She even opted for formal education in 2021. She was accepted to New York University at the age of 50.