Is Leah Marlene Gay? Here Is a Breakdown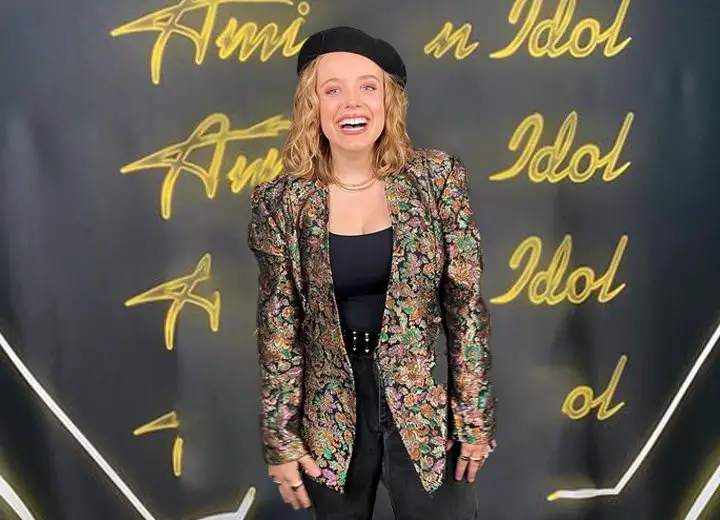 Everyone seems to be curious about Leah Marlene's sexuality since her American Idol journey ended. 
Marlene from Normal, Illinois was first introduced to audiences on season 20 of the singing competition, which premiered on February 2022. She charmed her way into everyone's hearts and garnered a massive fan base with her "very hyper, very stupid and goofy" personality and captivating vocals. 
Despite the cutthroat competition, she made it to the top three but unfortunately did not win the competition. Nevertheless, her fans were proud of how far she had come. 
Since the end of her American Idol journey, the singer has kept herself plenty busy. She released her self-produced album, Many Colors, featuring eight new singles, some of which were performed during the singing competition.
Oddly enough, she has also found herself at the center of speculation. Her fans cannot help but wonder if she is gay or what her sexuality is. 
Although it is unconfirmed how the curiosity started, here is a breakdown of everything you should know. 
Is Leah Marlene Gay?
A quick scroll through Marlene's social media provides very few clues about whether she is gay or not. However, on Reddit, it is a little different. In a Reddit thread about the singer's Instagram Live from three months ago, it seems she had talked a little about her sexuality. 
A Redditor asked if anyone had recorded Marlene's Live and claimed that she had only watched a little of the end of her IG Live. 
"I was wondering if anyone recorded the whole thing. I've always thought she was a little fruity, so hearing that she kinda came out on the Live makes me really wanna watch it because I am a queer girl as well," said the user. 
Although none of the other Redditors had the video, one user by the username Blinkz__ gave a recap of everything Marlene touched on.
"I don't have a recording, but she only mentioned it for a minute. Basically, said she is attracted to girls, but she kinda goes with the flow and doesn't completely rule out a guy relationship, but she hasn't had an instance where it has happened," replied the user. 
If her IG Live statements are anything to go by, it looks like Marlene is bisexual. They also added that the singer said she and Fritz Hager were like siblings. 
Leah Marlene and Fritz Hager
For those out of the loop, during her stint on American Idol, Marlene formed a close bond with Fitz Hager, her fellow co-contestant on the show. 

Former American Idol contestants Leah Marlene and Fritz Hager. (Source: Instagram)
Hager made it to the top five before he was eliminated. Hager and Marlene often duetted on the show, leading fans to ship them and causing dating rumors. 
But during an interview with HollywoodLife, Hager clarified that he and the 'Wisher to the Well' singer were best friends. 
"Honestly, for me and Leah, they're [dating rumors] just so funny. It cracks us up because it's just so not that. But she's great. She's like my best friend, but I think people want us to date," Hager said. 
He added that every time either of them went live or posted something on Instagram, there were always people who asked the dating question.
And as best friends, Hager shared that fans could expect more content from them and that there would be plenty of collaboration between the two.