Even Though Brief, Lea Seydoux's Tiny Role in 'Inglourious Basterds' Was a Huge Stepping Stone
Lea Seydoux played a minor character in 'Inglourious Basterds.'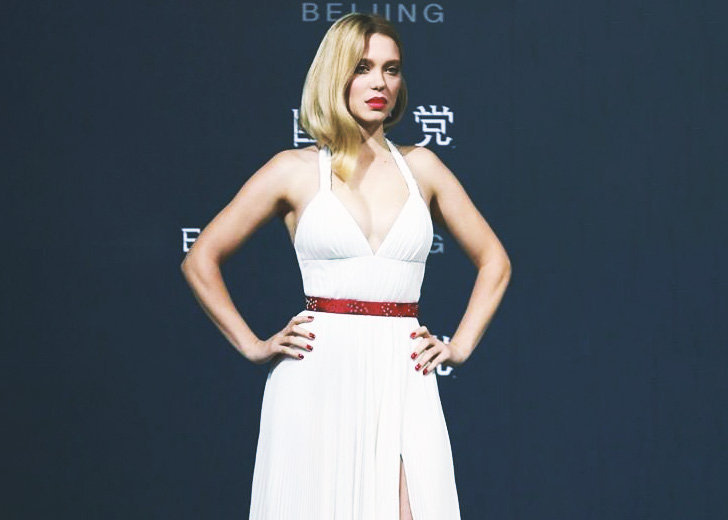 Since starting her professional acting career in the mid-2000s, Lea Seydoux has worked in nearly 50 movies and TV series.
While she is probably best known for starring in Blue Is The Warmest Color (2013) and Spectre (2015), the first time most people saw her was in Quentin Tarantino's 2009 movie, Inglourious Basterds.
Seydoux played Charlotte LaPadite, one of the daughters of a French farmer who appears for a brief period at the beginning of the movie.
Though her role in the movie was minor, it played a significant role in her now immensely successful career.
When talking to Deadline, Seydoux recounted how being praised by Tarantino, a decade after working together, was one of the most touching moments for her.
Quentin was the first big director I had worked for. He said, 'I'm so proud of you, and proud of how you've grown as an actress.' I was so touched. Can you imagine how crazy it was for a young actress, 22 or 23, to work with him?
How Lea Seydoux Began Her Acting Career
Though Seydoux is now a hugely successful actress with four of her films selected for this year's Cannes' Official Selection, she didn't always want to be an actress. It was only when she fell in love with an actor and failed to win his heart that she set her mind on becoming one.
I thought, OK, I'm going to become more famous than he is. I want to prove to him I exist and that I can be a great actress… I won. Except not really, because he never loved me. I was completely lost, and then when I was around 18 or 19 and I was meeting some actors, I started to think it would be a great job to do.
Seydoux made her professional acting debut in 2004 in the series Père et Maire and became more active starting in 2007. One of her earliest major roles in an international movie was the role of Sabine Moreau, a French assassin in Mission: Impossible - Ghost Protocol.
Seydoux rose to greater heights in 2013 when she starred as Emma in Blue Is The Warmest Color. The movie attracted much attention and praise, earning multiple awards including the Critics Choice Award for Best Foreign-Language Film, and the FIPRESCI and Palme d'Or at the 2013 Cannes Film Festival.
Another major movie Seydoux has been a part of is the 2015 James Bond movie Spectre. Playing a Bond woman alongside Monica Bellucci's character in the movie, she said her character, Madeleine, was unlike any other that had appeared in the movie series before. "She's not a generic Bond girl. She's complex and equal. She's more of an intellectual. It's the first time you see a woman in front of him with that power."
Seydoux reprised her role in the 2021 James Bond movie No Time To Die. Some of her other more recent works are The Story of My Wife, Deception, and The French Dispatch.