Does Laz Alonso Have a Wife? Inside His Dating Life and Views on Marriage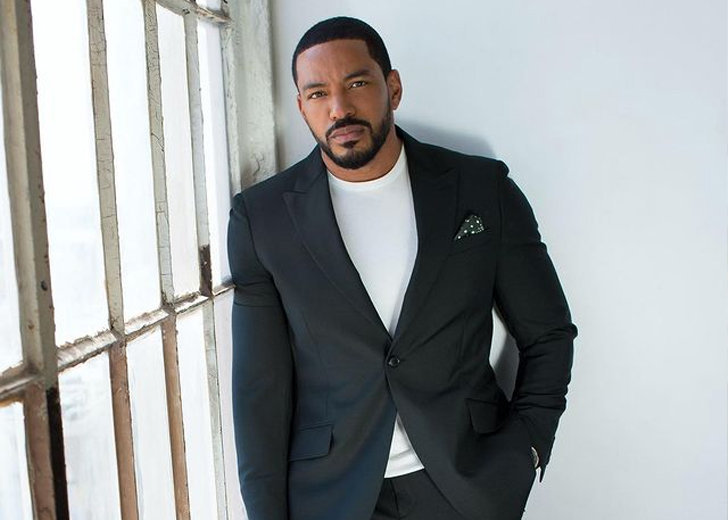 Laz Alonso has been private about his personal life throughout his career. However, the American actor has repeatedly shared his throughs on dating, marriage, and ideal wife.
He spoke with MadameNoire in 2013 and surprisingly revealed that he had never dated a celebrity before.
The actor added he would not be dating one in the coming days, too, explaining, "It's not that I put them in a category called 'Celebs,' it's just that to me it's all about the genuine connection."
"...it doesn't matter who you are or what you do, if I like you and I meet you and you like me and we click, that's it. We have to click. If I see someone on the screen–that alone doesn't do anything for me," the Avatar star concluded.
That said, what is his relationship status at present? Does Laz Alonso have a wife?
Is Laz Alonso Married? His Relationship Status
As mentioned earlier, Alonso is usually private about his relationship status, because of which it is currently unclear if he is married to a wife or not.
Not only that, it is unknown if he is dating a partner at all now or living a single life.
The actor was last reported dating back in March 2018 when he was linked to an internet content creator, London Santana.
According to Rickey Smiley Morning Show's report, Santana shared a picture of red roses in her house via a now-deleted Instagram post. She reportedly captioned, "Thank You Babe #ProveIt."
Alonso responded with "You're welcome" in the comment section. She also replied, writing, "@lazofficial YOU ARE SO WONDERFUL."
However, the couple is not together now, as Santana is now the wife of her husband, Raymond Santana, since 2020.
Laz Alonso's Ideal Wife
In a March 2013 interview with Diary of a First Time Mom, Alonso admitted he did not have a wife until that time. He explained that he never found someone with whom he felt like spending a lifetime.
"I have not yet met my mate (laughs), my lifetime mate, but I do know that she's out there. And it's my job to remain open and to remain available. And to not clutter my life with unnecessary people who would keep her away in the event that I do meet her," he added.
He then shared that he didn't want someone who would not be open to discussions or write him off for something without understanding his situation and character as a wife. 

Lazaro Alonso showing off his strong physique at the gym. (Photo: Instagram)
In addition, Alonso also does not prefer conversations over the phone, writing a "three-page conversation telling you how I feel."
Instead, he would like to Facetime or Skype and share his feelings while both could see each other.
When asked if he had dated a girlfriend with children, he revealed he had dated a few, but it was more of a conscious decision than a sudden one for him.
Laz Alonso Just Loved His Mother
Speaking of women in his life, Alonso was blessed with one always. And that woman is his mother.
His mother raised him in a single household, and even though the family fell on hard times, the actor's mother never let him experience it.
Speaking with Jet, he said, "My mom did everything from video recoding to catering to housekeeping to put food on the table. As a child, I never knew we were poor, because I didn't know the struggles we went through."
Alonso is therefore often seen posting about his mother on his social media handles.

Lazaro Alonso shares a picture of his mother. (Photo: Facebook)
But he was deprived of the love of both parents.
During the previous conversation with Jet, the actor, who belongs to the Cuban ethnicity, shared that his father was an alcoholic when he was growing up.
Because of that, his father was usually away from home and even showed him how drugs and alcohol could break a family apart.
Where Does Laz Alonso Live? The Actor's Bio
There are many things fans want to know about Alonso, apart from his love life.
That includes details about his net worth, height, house, and some people on the internet are also inquiring, "does Laz Alonso speak Spanish?"
Alonso, born in Cuba, can speak Spanish very well, thanks to his profession that exposes him to different communities and people.
He is 5 feet 11 and a half inches tall, while he presently lives in Los Angeles, California.
Besides, from his acting endeavors, Alonso has a net worth of two and a half million — according to Celebrity Net Worth.