Sam Worthington Is Rejuvenating His Career after a Steep Nose-Dive since 'Avatar'
Sam Worthington will reprise his role of Jake Sully in 'Avatar 2' and following sequels.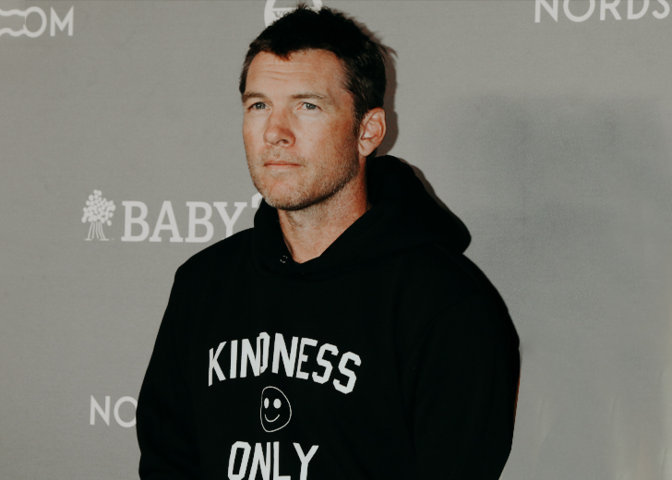 Sam Worthington played the human-turned-Na'vi Jake Sully in the 2009 blockbuster hit Avatar. However, after playing the main character in one of the biggest and game-changing movies ever made, Worthington's career didn't take an upward trajectory as many predicted.
Since Avatar, Worthington has appeared in dozens of movies and shows including Texas Killing Fields (2011), Paper Planes (2014), Hacksaw Ridge (2016), and Manhunt (2017). While he has landed roles in some highly anticipated and well-known movies, he hasn't played a significant role.
But all that will change with Avatar 2 being scheduled for release on December 16, 2022. And after the release of Avatar 2 in 2022, the Avatar movie series will see a new sequel every other year until Avatar 5 comes out in 2028.
Movies & TV Shows
Worthington started his professional acting career in 2000, making appearances in short films and TV series for a couple of years. He landed his first recurring role in Love My Way (2004-2005) as Howard Light.
Worthington appeared in few more works but was catapulted to international stardom in 2009. That year, he appeared in two big movies — as Marcus Wright in Terminator Salvation and Jake Sully in Avatar.
Following these two movies, Worthington played a major role in big movies a few times, with one of them being in 2012 when he portrayed the demigod Perseus in the action-fantasy Wrath of the Titans.
He has also worked in several video games after that, including Call of Duty: Black Ops (2010), Call of Duty: Black Ops II (2012), and Call of Duty: Black Ops 4 (2018). He gave voice to a character named Alex Mason in all three games.
Why Was 'Avatar 2' Delayed?
When Avatar first came out in 2009, it was a massive movie. To this day, it is still the highest-grossing movie of all time, with $2.84 billion to its name. Avengers: Endgame is right behind it, having earned $2.79 billion.
Given the first movie's massive success, it comes as no surprise that the studio has four sequels lined up for release till 2028. But Avatar 2 has been in development for more than a decade and has been delayed multiple times.
Avatar 2 was slated to come out in July 2020 but was pushed back to December 2021. The COVID-19 pandemic delayed the movie once again, shifting the release date to December 16, 2022. James Cameron, the writer and director of Avatar made an announcement about the delay in July 2020.
The pandemic is still preventing us from being allowed to recommence most of our virtual production work on stages in Los Angeles. That work is just as critical to the films as the live action work… Prior to the COVID-19, everything was on track to bring you the first sequel in December of 2021.
Cameron also said that he will start working on Avatar 3 the day Avatar 2 comes out. This will go on until the 5th Avatar movie comes out.