Laurie Hernandez and Charlotte Drury Confirm They Are Dating as They Celebrate Their Anniversary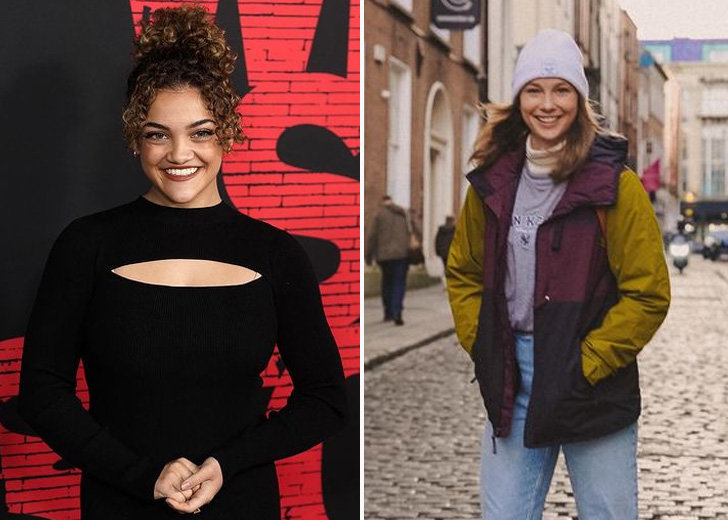 In the 2016 Summer Olympics, Laurie Hernandez competed as a member of the U.S. Women's gymnastics team alongside Simone Biles. 
She bagged the silver medal on the balance beam while her team, "Final Five," won gold in the team event. 
The silver medalist has since taken a step back from the sport after sustaining an injury and appears to be spending time with her girlfriend.
According to her recent Instagram post, she is dating fellow gymnast Charlotte Drury.
Laurie Hernandez and Charlotte Drury Dating
On December 6 last year, Hernandez shared a carousel on her Instagram featuring selfies she had taken with Drury. 
One of the photos included Drury giving a kiss on Hernandez's cheeks. 
"Cheesin! Happy year!!!!" the Olympian gushed in the caption. 
In the comments sections, her fans commented, saying they knew all along the two gymnasts were dating. 
One user wrote, "I knew this girl was gay. I never saw her with a man lol," while another commented, "Cutest power couple out there."
Similarly, Drury also uploaded a photo with Hernandez writing that it had been the "best year."
The two were first linked when they started appearing on their Instagram feed in September 2021. 
They had taken a road trip to Seattle with Charlotte's sister Olivia, and throughout September, the couple shared images of each other on their social media. 
On September 4 post, Drury shared a photo of herself lying in Laurie's lap, and two days later, they were seen hugging, having made it to Seattle. 
And then, on September 15, 2021, Hernandez shared an Instagram post of herself swimming. 

Laurie Hernandez and Charlotte Drury (Source: Laurie Hernandez/Instagram)
In the comments section, Drury commented that "eternity wouldn't be long enough," to which Laurie replied with a love heart emoji.
Although the duo has not explicitly mentioned anything, their fans and the media have picked up on the subtle clues.   
Who is Laurie Hernandez's Partner Charlotte Drury?
For those unaware, Drury is a trampoline gymnast who almost competed alongside Hernandez at the 2016 Olympics. 
Drury had spent seven years preparing for the Rio Olympics, but a foot injury forced her to pull out. 
"It was devastating, it still is devastating. There aren't really any words to describe what it is, but it's kind of like I lost all my purpose in life. I gave up everything to make this dream happen," said Drury at the time. 
But fortunately for Drury, she got a second chance to put her hard work to good use when she attended the Tokyo Games. 
Although the gymnast earned her spot on the Olympic team, the journey was arduous. 
A month before the first Olympic trial of 2021, Drury suspected something was wrong when she saw other girls outjump her by miles. 
She visited the doctor and was diagnosed with Type I diabetes. 
The diagnosis she received stressed her out, and she felt demotivated about getting into Olympic shape in time for the first trial in three weeks. 
But with the help of her coach, family, and loved ones, she overcame everything and earned her spot on the team. 
The experience made her realize she was stronger than she thought she was. 
Today, Drury is also an advocate for Type 1 Diabetes.