Lauren Southern Counters Accusations That She's Scheming on Her Husband
Lauren Southern recently hit back at criticism with a humorous tweet.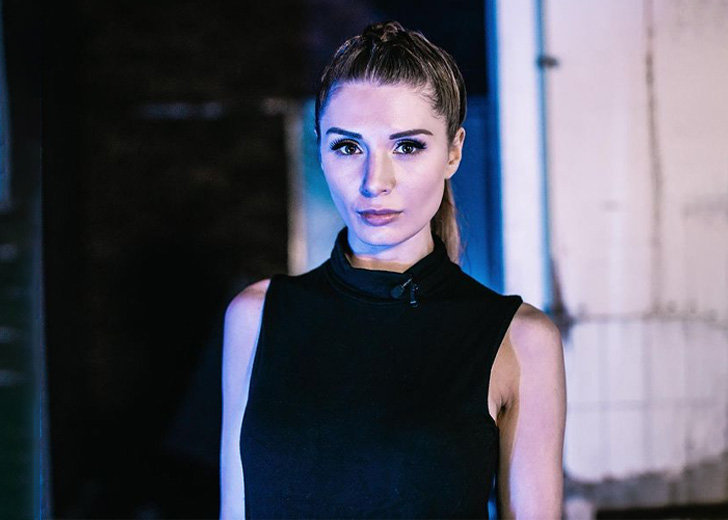 Lauren Southern was born on June 16, 1995, in Surrey, British Columbia, Canada. She is a political activist and a filmmaker. Southern is known for her active involvement and support for social conspiracy theories.
The 26-year-old ran as a Libertarian Party candidate in the 2015 Canadian federal election and finished last with less than 0.9% votes to her name. 
Who Is Lauren Southern?
She is an active YouTuber who supports the white nationalist movement and promotes the white agendas in her videos. Her 2017 video titled 'Great Replacement' made headlines and firmly established her as an advocate of the said theory. 
In 2017, The Farmlands filmmaker stood in support of the militant white nationalist group Defend Europe and was briefly arrested by the Italian coast guard due to her obstruction in their search-and-rescue mission.
The white nationalist group, which she was associated with, stood against the refugees entering Europe. 
Due to her political acts, she was demonetized by YouTube, her page was deleted by Patreon, and she was banned from Pay Pal. Additionally, in 2018, the political filmmaker was denied entry into the United Kingdom due to her Islamophobic comments. 
Southern has an elder sister named Jess Southern, who is a DJ by profession. Surprisingly, the documentary maker has Danish heritage and comes from an immigrant family.
She currently works for Sky News Australia as a contributor and lives with her rarely known husband and a son. Her husband is understood to be of Australian-Asian roots. However, there isn't enough evidence to support the claim.
Does Lauren Southern Have a Husband?
This is one of the most frequently asked questions about Southern on the internet. Well, here's the answer, Southern is married to Rodrigo Duterte.
Well, not precisely. Duterte is the president of the Philippines and is married to someone else. 
However, this reference has a catch. In many of her tweets, the activist can be seen using the term "my husband," but no one has a clue who he is. 
On November 25, 2020, she tweeted a picture of her with a man in a suit. In the photo, Southern is seen in a white wedding gown kissing a man's cheeks, whose face is covered by an emoji. 
Many Twitter users asked Southern to reveal the identity of her husband. As a response, she tweeted a picture of a man with the caption, "Why do you hide his face Lauren" "I suppose it's time I come out with the truth." "Here he is. This is my husband."
In the tweeted picture, a man can be seen standing, holding a machine gun. It was none other than Duterte himself. Going by her many tweets, she has a baby son, and in one picture on her Twitter, she is seen carrying a baby whose face is covered.
On April 10, 2021, Southern tweeted a picture of three people, including herself, a baby, and a man. Again, the faces apart from hers were 'emojied.' The caption on the tweet read, "After being canceled three times due to state lockdowns, my son was finally baptized today."  
In one of the collections of pictures posted on her official Instagram on June 6, 2020, the political cadre can be seen with a baby bump. Another photo of Southern with a baby covered with an emoji was seen upon swiping.  
On these grounds, we can establish that Southern is married, has a husband, and is a mother to a baby boy. However, due to her secretive nature, we are yet to know who they are.