YouTuber Alex Clark And Wife Share The Bond Of Love & Online Career
Animator Alex Clark still dedicates himself to creating animated series about himself and his wife. Clark and wife Pam have never shied away from publicly showing their love and affection to each other. With each new video dedicated to themselves, they have embarked on a journey to a successful personal and online career life.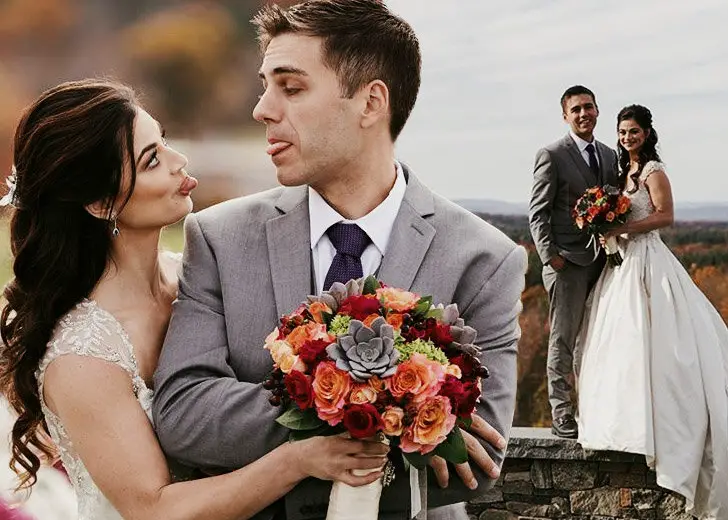 Alex Clark is an American YouTube content creator, comedian, former street performer, and animator based in Los Angeles. Clark's YouTube channel, It's Alex Clark, has an immense following with more than 4 million subscribers and counting.
However, Clark, who was born on February 1, 1985, is not alone in his journey to ever-growing online fame and fortune. He has the love and support of his wife, Pam, to accompany him. He, in turn, dedicates his animated stories to Pam which recounts the beginning of their relationship and their journey together as a couple.
With each story reading out like beautifully composed love letters, the bond of the married couple has only grown stronger with each passing moment.
Alex And Wife's Journey From Being Best Friends To Life Partners
Alex Clark has been happily married to his wife, Pam, since late October 2019.
They first met during the freshmen year of their college life. Being in the same class, they were quickly acquainted with each other and soon became best friends. As their relationship progressed, they entered into a lifelong relationship and turned the relationship into marriage subsequently.
Clark and Pam have also shared an online presence ever since the start of their relationship. Clark has even created an animated series regarding how he met his wife during their college years and how they came to be together.
The series How I Met My Cute Wife, narrated by Clark himself, depicts the story of how his wife and he came to be together. He also frequently uploads animated shorts narrating different stories and events about his wife and himself.
Alex Clark's Career Journey from Street Corners to Being an Internet Star
Before starting his online career, Clark was a live street performer. He was trained in the arts of comedy and juggling from Cirque du Soleil and the Groundlings. Often mixing his juggling act with a hint of comedy, he went on to perform on street corners around the world.
After that, his online career started on December 2, 2009, with the creation of his YouTube channel. His early YouTube contents were a random mix of parodies, sketches, and news videos. However, in December 2012, he decided to venture into his now-iconic animations.
This change came shortly after his childhood passion for animation was reignited by the contents of Swoozie, who was one of the first YouTube animators.
Currently, his channel mainly features animation depicting different stories of his life, documentaries regarding his road trips, and various other series. He also uploads animated vlogs regarding his everyday life in his series "Vlogtoons". 
Clark's Achievements and Collaborations With His Wife
Alex Clark has led a successful career in both his comedy and online career. In his initial YouTube career days, he was also named the Hot Variety Act of 2014 by the Campus Activities Magazine for his street performance.
His YouTube channel was also nominated for the Streamy Award in 2017 for the best animation channel on YouTube. Alex Clark is also a four-time winner of the People's Choice Award.
In addition to Clark, his wife Pam also has her own YouTube channel titled Pamonsunset. The channel has more than 100k subscribers as of November 2020.
Her YouTube channel mainly focuses on vlogs and reviewing various DIY projects relating to make-up, home design, and foods. She also frequently uploads collaboration videos with her husband, Clark, as they vlog and talk about various topics relating to their personal life, fun challenges and even pulling off hilarious pranks at her husband, Clark.