Inside Lauren Holly's Short-Lived Marriage with Former Spouse Jim Carrey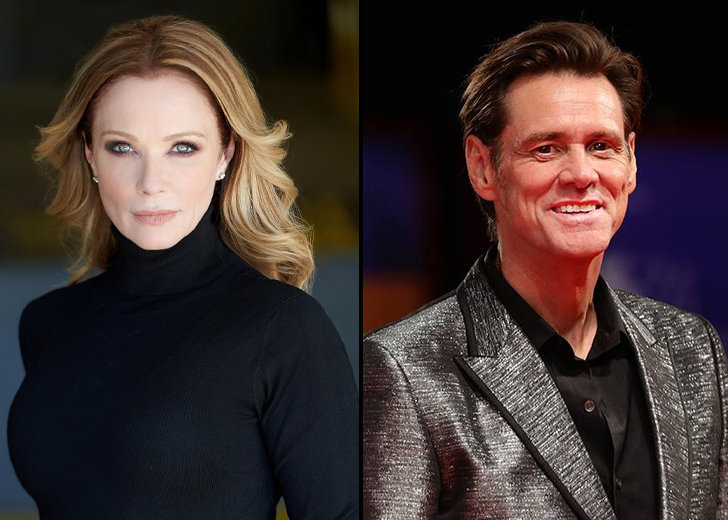 Lauren Holly was once the most sought-after actress in Hollywood. Her acting career began in 1990 with the TV series My Two Dads, and since then, she has appeared in countless series and movies. 
And it is through her career as an actress she ended up in a few high-profile relationships. She was married to her first spouse, Danny Quinn, in 1991. 
Quinn was an actor like her and the son of popular Academy Award winner Anthony Quinn. 
It is unconfirmed how they met, but they separated less than three years later. Holly reportedly had difficulty coping with the divorce, as it was so public. 
The reason for the divorce was unknown at first, but Quinn later admitted that he had abused her. 
After the divorce, she landed the role of Mary Swanson in the comedy film, Dumb and Dumber. And it was on the set of this movie Holly found her second spouse, Jim Carrey.
Lauren Holly and Her Former Spouse Jim Carrey
She starred alongside her former spouse and comedic superstar in Dumb and Dumber, and the pair hit off.
They started dating and were in a relationship for a few years before tying the knot in September 1996.
However, this marriage also did not last long, and just ten months into their marriage, they separated. 
The actress filed for divorce, citing irreconcilable differences as the reason for the demise of their union. 

Lauren Holly's former spouse, Jim Carrey (Source: Instagram)
By this time, Carrey had already cemented his status as a comedy legend in Hollywood; as a result, many accused Holly of only marrying for fame. 
During an interview on Strombo, the actress opened up about her marriage to the Bruce Almighty star. 
She shared that she had been with the actor for years, but people didn't realize this and judged the couple for their short-lived union.
"When we got divorced, I had a really hard time, because no one really had the story right or anything, and I always felt like everybody knew my personal business — and not to mention the fact that I was going through a heartbreak," said the actress.
Is Lauren Holly Still Married?
The actress is currently single, but after her divorce from Carrey, she made her third attempt at having a blissful marriage. 
In 2001, Holly married her third spouse and investment banker, Francis Greco. The duo had met 11 months prior during a blind date. 
Her spouse thought she would be one of those Hollywood brats, but he was pleasantly surprised when he realized how different she was. 
The couple hit it off and headed for the altar. 
In an interview with Redbook, Holly iterated Greco was humble, making him different from the other guys she had been with. 
After marriage, Holly took a break from acting to focus on her new chapter. They adopted three boys, Alexander and natural brothers George and Henry.
Unfortunately, this marriage did not last either, and in 2014, the couple filed for divorce. However, the former couple is co-parenting their kids amicably.