Larry Wilcox and His Second Spouse Didn't Invite 'CHiPs' Co-star Erik Estrada to Their Wedding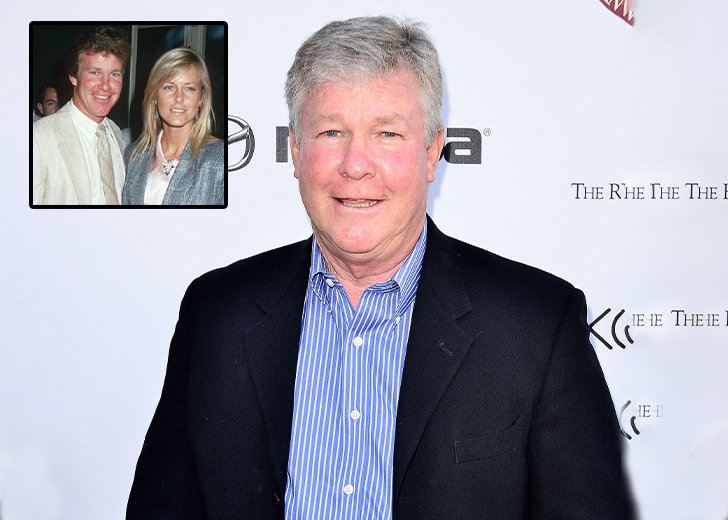 Larry Wilcox has been married three times and divorced twice. 
He currently lives with his third spouse and family in California. There are a few interesting details about his personal life, especially with his previous wife. 
However, the most interesting and unexpected thing about them is that Wilcox did not invite his co-star from CHiPs, Erik Estrada, to his second wedding. 
Larry Wilcox and Second Spouse
While Wilcox had other roles and projects before CHiPs, it can be said that the American crime drama was his biggest one.
He played the role of Jon Baker, whereas Estrada portrayed Francis Llewelyn "Ponch" Poncherello. 
Baker and Poncho were the Highway Patrolmen of the California Highway Patrol and best of friends. Many would assume that the actors were close friends outside the show. 
Unfortunately, this was not the case. This was revealed at Wilcox's wedding with his second wife, Hannie Strasser. 
Strasser was once an assistant sound technician at CHiPs. The pair dated for three years before tying the knot on April 11, 1980. 
On the day of their wedding, all their family and friends were invited to the Beverly Wilshire Hotel. This included the cast and crew from CHiPs. 
However, Estrada was missing because Wilcox purposefully did not invite him to his nuptials. Wilcox told People that he "gave it a lot of thought" but eventually decided not to invite Estrada. 
He said the two were not best of friends and that they "never will be." He confessed Estrada did not invite Wilcox to his wedding and birthday party as well. 
While Wilcox wanted to be the bigger person and "show more class," he did not do so since "it went against [my] his grain."
Regardless, Wilcox and his spouse had a fun wedding ceremony.  
After their nuptials, the couple went for a month-long honeymoon to Hawaii, Australia, and Japan. A year later, they welcomed their daughter Wendy on Mother's Day in May 1981. 

Larry Wilcox posing for a picture with his son and grandson. (Source: Instagram)
Unfortunately, the marriage did not last long after Wendy arrived. Strasser filed for divorce on October 9, 1981, 18 months after their wedding. 
She cited irreconcilable differences, and the divorce was finalized in 1982. 
Larry Wilcox and His First Spouse
Before CHiPS, the actor served for the USA and was enlisted in the Marine Corps in May 1967. During the Ten Offensive, he served in the Vietnam war. 
He was discharged in 1973 after he received the rank of Staff Sergeant.
During his time in Marine Corps, he was married to his first wife, Judy Vagner. 
They tied the knot on March 29, 1969. Their marriage was blessed with two children — son Derek and daughter Heidi.
The family of five lived at a 30-acre Thousand Oaks house. Unfortunately, Wilcox and Vagner parted ways in 1978.
Derek and Heidi lived with their mom, and the actor visited them every weekend. 

Larry Wilcox with his third spouse, Marlene Harmon. (Source: Instagram)
The Third Time's the Charm
Wilcox got married for the third time to Marlene Harmon on March 22, 1986.
In a 2018 interview with Boomer Magazine, the actor confessed Harmon was more of a celebrity than him. 
This was because Harmon was an athlete, and she participated in the 1980 Olympics.
She was in a heptathlon team, but now, she is retired and coaches various other athletes. 
The two have been married for over 36 years and are blessed with two sons — Chad and Ryan.