A 38-Year Age Gap Hasn't Curbed Larry David's Enthusiasm for Wife Ashley Underwood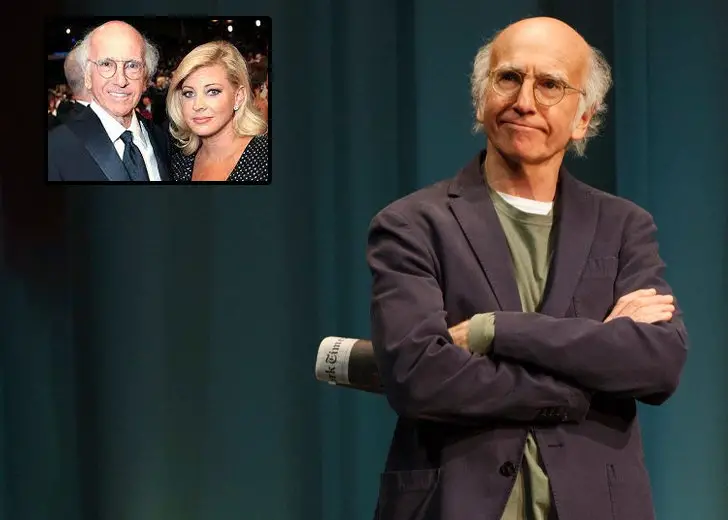 Age is just a number for Larry David and his wife, Ashley Underwood. 
The two have an age gap of almost 38 years. They have been together for around five years, and throughout their relationship, they have faced backlash for their age gap. 
Regardless, it has not stopped the love between David and Underwood from growing. On the contrary, it is evident that their love for each other increases day by day. 
Here is everything we know about David and his relationship with his wife. 
Larry David and Wife, Ashley Underwood
Before meeting Underwood, David was married for almost 15 years to his first wife, Laurie. The two were married from 1993 to 2007.
Not much is known about David and Laurie's relationship history. It is unknown how they met and started dating.
However, the two were blessed with two daughters, Cazzie and Romy, in their over 14 years of marriage. David and Laurie's divorce was highly covered.
It was reported by The Seattle Times on June 5, 2007, that their split was "very amicable." Similarly, they also said they would raise their children "together as friends." 
A decade later, Curb Your Enthusiasm star found love again in the arms of Underwood.
They were introduced in 2017 during Sacha Baron Cohen's birthday party by Cohen and his wife, Isla Fisher. 
David talked about meeting Underwood in an April 2020 article with New York Times. He said, "We were seated next to each other, I think with that in mind."

Larry David and his wife, Ashley Underwood, on their wedding day. (Source: Instagram)
However, he surprised Underwood by leaving before having dessert. He did so because he was doing well with her, and he "didn't want to risk staying too long and blowing the good impression."
Soon, the couple started dating and falling in love. Fast forward to 2019, Underwood moved into her beau's Pacific Pacific Palisades home.
They also quarantined together amidst the COVID-19 pandemic along with David's daughter, Cazzie.
Underwood and David also have two pets, a cat named Elwood and an Australian Shepherd called Bernie Sanders.
However, living under the same roof alongside his partner and daughter was not easy for David. He confessed that there used to be friction between at least two of them at the house.
Similarly, David and Underwood had problems with the latter watching a TV show without waiting for her beau. Yet, regardless of all the banter, the love between them deepened.
David got married for the second time in October 2020 in a secret ceremony. People exclusively announce the news of the wedding, but not much is known about it.
However, Underwood has shared a few snippets of their special day on her social media. 
Who Is Larry David's Wife, Ashley Underwood
Like David, his spouse is also involved in the entertainment industry. She is best known as the producer of Who Is America? — Cohen's Showtime satire series. 
She also served as a producer on Cohen's movie, Borat: Subsequent Movie Film. However, it is reported that Underwood did not always plan on becoming a producer. 
She studied law and graduated from Marshall Law School, affiliated with the University of Illinois. But instead of becoming a lawyer, she chose to follow her passion for writing and producing.