Inside Lamonica Garrett and Wife Mina Ivanova's Interracial Marriage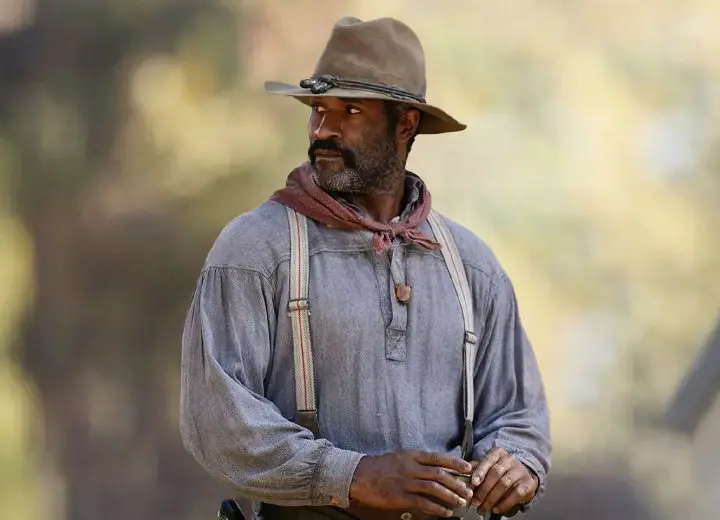 The 1883 actor LaMonica Garrett and his wife have been married for over six years and are parents of two kids.
While few celebrities like to keep their personal lives to themselves, Garrett often flaunts his marriage on social media and has not concealed the romantic side of their relationship from anyone.
Who Is LaMonica Garrett's Wife?
Garrett and his wife, Mina Ivanova, dated for a while before getting married. They got their marriage license at the Beverly Hills Courthouse on February 14, 2017. 
A few months later, the duo exchanged wedding vows on April 27, 2017.
Ivanova was born in Sofia, Bulgaria. She immigrated to the US when she was 16 years old. She works in real estate and specializes in serving clients in Calabasas, Woodland Hills, Encino, Sherman Oaks, Studio City, and the surrounding areas.

LaMonica Garrett and his wife Mina Ivanova on their wedding day on April 27, 2017. (Source: Mina Ivanova/Instagram)
Celebrating their fifth wedding anniversary on April 27, 2021, Ivanova shared images from their wedding on Instagram.
She paid her husband a touching tribute, writing, "It's been a crazy year to say the least, being in quarantine with a newer baby and not being able to have help or family and friends, all while both of us were working, and LaMonica auditioning for pilot season."
The duo also doesn't shy away from sharing their interracial relationship with the fans. In an Instagram post dated June 13, 2020, Ivanova noted how their marriage would be illegal in many states about 53 years ago.
She explained that in 1967, the government declared sixteen state laws prohibiting interracial marriage illegal in a Supreme Court ruling.
"Now it's just frowned upon. Lol The day is named for the monumental case, Loving v. Virginia, and the interracial couple at its center, Richard and Mildred Loving," Ivanova added with hashtags of fight racism and love wins.
LaMonica Garrett And Wife Are Parents to Two Children
Garrett and Ivanova welcomed their first child, a son, on November 20, 2019. 
They initially announced the pregnancy in May 2019 via Instagram. In the post, the real estate agent revealed that after nearly two years of trying, they eventually used IVF to have their baby boy. 
She noted it was not fun and did not go as planned, yet it was worth every shot, test, blood draw, surgery, and other associated costs.
"For those having gone through it, you already know the struggle and for those about to or who are still going through it, stay strong and keep praying and believing, I'm with you and happy to answer any questions about our journey. God's plan is better than ours and His timing is perfect!" Ivanova added. 
The couple also has a daughter, Naya Whitlock, from Ivanova's previous marriage. While the identity of her former husband is unknown, they divorced when she was 27 years old. 
In 2013, she shared the first picture with her daughter backstage of the movie Wicked. Ivanova also referred to her husband as the best stepdad Whitlock could have. 
In June 2022, Whitlock graduated high school and celebrated the milestone with her family. Sharing the graduation pictures on Instagram, Ivanova mentioned how proud she was of her daughter and wished her better luck for the future.