Twitter Slams LaMelo Ball's Rumored Girlfriend Ana Montana after They Are Spotted Together
With over 10 years age gap, Twitterverse is not happy with this new likely couple.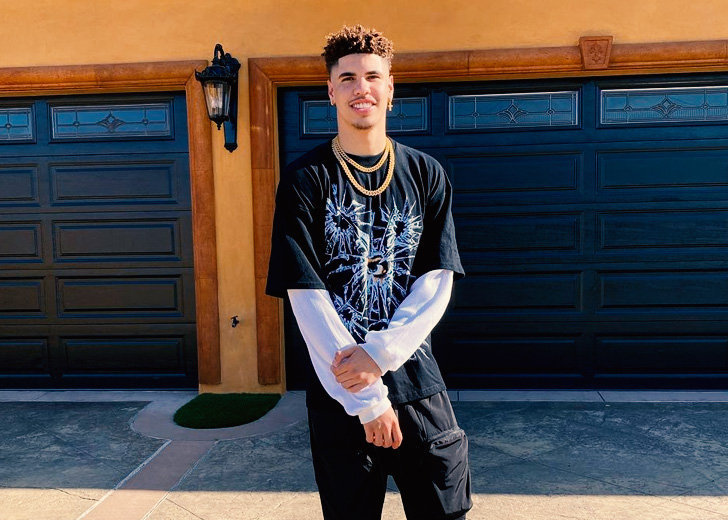 If you follow the NBA, then you definitely know the Ball family. With their own reality television show and most family members in the NBA, they are undoubtedly a famous family. 
It all started when LaVar Ball, the patriarch of the Ball family, married Tina Slatinsky, who played college basketball at Cal State Los Angeles. Together they had three sons, all of whom are in the NBA. 
The oldest, Lonzo, is a member of the Chicago Bulls. The younger 2, LiAngelo and LaMelo, play for the Charlotte Hornets. While his brothers followed a traditional path to the NBA, the youngest Ball brother, LaMelo, had an interesting path.
He left high school and skipped college to play professionally overseas, which led him to play in Lithuania and Australia's NBL before he was eligible for the NBA draft. He was selected by the Hornets with the third overall pick of the 2020 NBA draft.
It was clear he was born to be in the courts. After being selected, he completed an outstanding season as the Rookie of the Year and has garnered attention ever since. But it looks like some of the attention has also been because of his personal life. 
Linked To A Much Older Woman
Since his sensational Rookie performance, the 19-year-old NBA star has been linked to a much older IG model Ana Montana, real name Analicia Chaves. The 32-year-old model was reportedly seen alongside LaMelo's friends at the Hornets game last season, which sparked the rumors. 
Following that encounter, she was also spotted in Charlotte several times in the last few months. 
Fans started speculating they were dating, but after many months of speculation, the two were finally spotted together, according to several outlets. 
And to add fuel to the fire, Ana recently uploaded a photo on Instagram, and many fans seem to think that the picture of Montana in a condo looked similar to Melo's in Charlotte.
Although it's still too early to tell if Ana is LaMelo's girlfriend, fans have decided she is, and they are not happy. 
With a 10-year age gap, fans have criticized Ana and even accused her of being predatory and going after his money. 
Ana's Subtle Response
Amidst the accusations, it appears Ana has subtly responded to the negativity and criticism.
On August 19, the IG model took to Twitter and set the record straight - that she was not with LaMelo for money. 
Y'all do know i have MY OWN money and take care of myself and family right ? Lol — Analicia Chaves (@Ana_Montanaa) August 18, 2021
She followed up with another tweet of a photo of her in a racy bikini, and in the caption, she wrote "trolling," most likely addressing the people who were trolling her.
It appears the IG model is not fazed by her haters. 
Whether or not it's true love, only time will tell. For now, they seem to be enjoying each other's company.