Lamar Odom and Sabrina Parr Reveal Conflicting Details on Their Split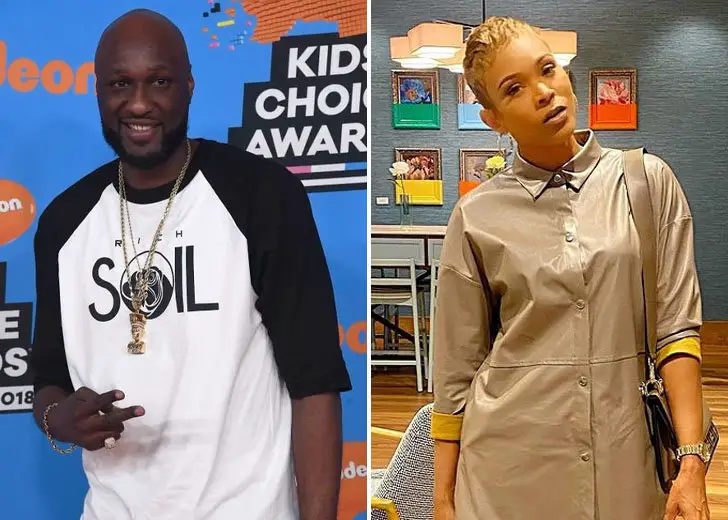 It has been a year since Lamar Odom broke off his engagement with Sabrina Parr. But they have always been aware of their past with one another.
Now, after a year, both of them have come out with their own rendition of their relationship and why the split happened.
Sabrina Parr Revealed Her Version of the Story
On December 8, 2021, Sabrina Parr took to her Instagram to post about her new book, The Freedom In walking Away: How To Regain Your Life Piece By Piece.
In the caption of the upload, she revealed a lot of details about her past life. She began her writing by talking about her most-recent split with Odom.
"A year ago today, I officially walked away from my ex-fiance," she began, talking about how she was the one who left the relationship first. The fitness influencer did not tell anyone, not even her fiance at the time, or so she claimed.
The realization of being comfortable with her own unhappiness pushed Parr to exit the relationship.
Further, she talked about how close she was to marrying him — less than a year in. But she chose her freedom over her fear of the unknown.
Later in the post, she also talked about leaving her 9-5 job years ago because she didn't feel free.
"In my life, I've had to walk away from so many things and people to regain my peace. Leaving my ex was by far one of the hardest things I've had to do," said Parr, who then talked about what her book was going to bring to its readers.
Lamar Odom Responded to Sabrina Parr on Instagram
Odom started his long-captioned post the same way his ex-fiancee did, but with how he saw things.
"A year ago yesterday I left my ex fiance' at the W Hotel in Atlanta without notice," Odom began, talking about how he was the one who left the relationship first.
Parr then barraged him with calls and texts over the course of December 2020.
The former basketball player said she wanted to "fix" their relationship but that they were toxic for one another.
Terming the relationship "abusive," he claimed that leaving her broke his heart but saved his soul.
He even wanted to go back to her at times because, in his own words, "the dysfunction in me was addicted to the abuse."
After a while of searching for solace in random women and intoxication, he wanted to change for himself.
So he did. Odom claimed that he was now "Drug-free. Marijuana free. Relationship-free." He owned his legendary status and also the status of a recovering addict.
Lamar Odom and Sabrina Parr's relationship history
The ex-couple had a messy relationship during their time together. They were first spotted together in Atlanta.
They got engaged three months later, in November 2019. The ex-couple had also planned their wedding, set to take place on November 11, 2021.
But they called off their engagement in December 2020 after social media hacking allegations.