Lake Bell's Life with Ex Husband and Children before Divorce and Chris Rock Relationship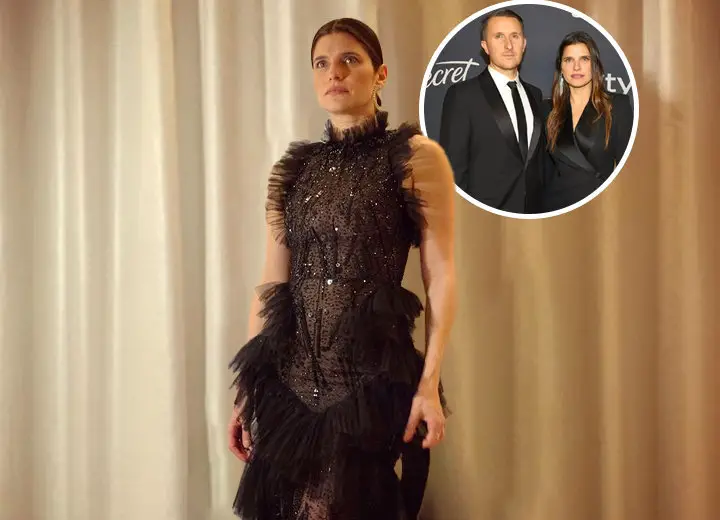 Lake Bell is off the market again!
The actress and writer has been in the news recently for her budding romance with comedian Chris Rock. The two have been dating for over a month at this point.
Her being on the news raises a lot of questions about her love life, specifically before Rock, with her ex husband and children.
Bell had a marriage that lasted around seven years. In-between getting married and getting divorced, Bell learned a lot about marriage and relationships through ruminations.
Lake Bell's Life with Ex Husband and Children
Bell met her husband, Scott Campbell, a tattoo artist, in 2011 when they were working together on the set of How to Make It in America. She was getting ready for a role on the show and, in the process, was about to get inked.
Campbell, who had a cameo on the show, was the one to be tattooing her at 6 am, no less. He walked in and immediately caught her eye.

Lake Bell with her ex husband, Scott Campbell, in February 2020. (Photo: Instagram)
They soon hit it off and got engaged on March 24, 2012, which is also her birthday. Then, on June 1, 2013, they got married at The Marigny Opera House in New Orleans, Louisiana.
It was the first marriage for both of them, and they took their time in starting a family.
In October 2014, they welcomed their first child, daughter Nova. And in May 2017, their second kid, son Ozgood (Ötzi for short and not named after Ozzy Osbourne) came along.
Parenting two kids was one hectic task for the actress for a while, and probably even more so because her daughter has epilepsy. However, she managed to get through it with Campbell's constant support.
"My husband is, like, an awesome father," she told Baby Center (via E! Online) a while before their divorce.
Campbell, too, was committed to being the best husband and father he could be so his family did not have to suffer. "I want to be the best husband and dad I can be so she doesn't grow up dating shitty guys. I never talk down to her," he told Fatherly magazine in 2019.
And they held it together... until they couldn't.
On October 22, 2020, both of them took to their respective Instagram accounts to announce their separation.
They echoed similar sentiments in their announcements — they promised to be the best parents they could and always put their kids first. They also hoped they could remain best friends even after their split.
How Lake Bell Changed Her Perspective about Marriage
Bell, as she confessed to the Independent in June 2018, grew up "surrounded by divorce my whole life." That caused her to develop a "cynical" view of marriage and think it was an archaic institution.
"'Until death do us part? 'Are you kidding me?'" she thought to herself. However, that changed after she met Campbell.
So, over the years of their relationship, she examined the intricacies of marriages, including her own. And in 2017, she wrote it all down — her learnings over the years — into a screenplay for I Do... Until I Don't.
A critically acclaimed film, I Do... Until I Don't showcase her evolution over the years. She was interested in how relationships would be years down the line, not just on the couple's wedding day.