Kylie Bunbury and Husband Jon-Ryan Alan Riggins' Relationship Timeline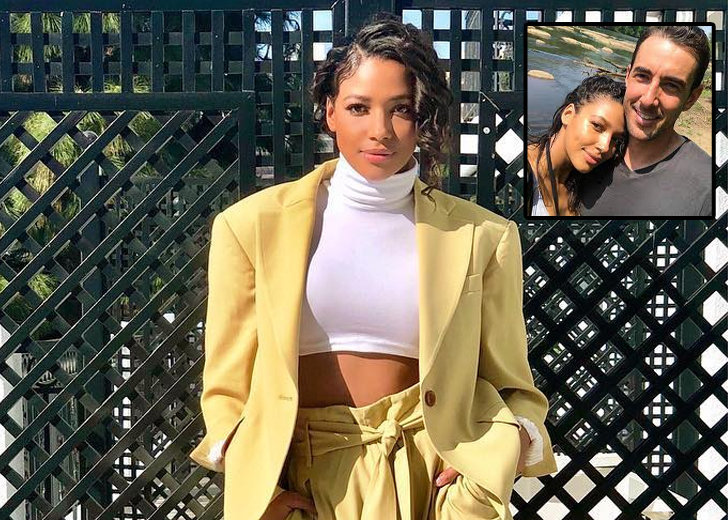 Kylie Bunbury is head over heels in love with her husband Jon-Ryan Alan Riggins.
Since the beginning of her relationship, the Big Sky actress has regularly taken to her social media handles to post pictures of herself with her beloved one.
And that has helped her followers stay updated about her love life, too!
Now, she and her husband are also parents to a son, who is again a regular feature on Bunbury's social media handles.
Below, explore Bunbury and Alan Riggins' detailed relationship timeline!
2017: Instagram Official
The Brave New World star first posted her then-boyfriend [now husband] Alan Riggins on her Instagram in July 2017. The post featured a black-and-white picture of him lying down on the floor.
Earlier that year in January, he had also posted a picture of him with the actress, writing, "Happy to be bringing in the New Year with this cone head."
The timing of the posts suggests that they began dating sometime in 2016 and made their romance Instagram official in 2017.
April 2018: Kylie Bunbury and Husband Became Engaged
The big announcement was made by Bunbury through her April 9, 2018, Instagram post.
Announcing the news a day after the engagement to Alan Riggins, she posted multiple pictures of herself, flaunting the diamond ring in her hands.
In one of the pictures, the actress was also spotted crying in happiness, as she put both hands up together around her face.
The engagement reportedly took place during her getaway to the Bahamas with her furniture designer beau.
January 2020: The Wedding Announcement
After dating each other for around four years, Bunbury and Alan Riggins eventually decided to get married. Rightly so, they tied the knot on New Year's Day in 2020.
On January 2, the actress informed her followers on Instagram by sharing a picture from the wedding day.

Kylie Bunbury and her husband Jon-Ryan Alan Riggins photographed at their wedding. (Photo: Instagram)
On the big day, she wore a long white bridal gown, while her groom sported a blue suit with a matching white shirt. The intimate wedding ceremony was held in Funchal, Madeira.
June 2021: Kylie Bunbury Shared She Was Pregnant with a Baby
On June 21, 2021, Bunbury took to Instagram to share the news of her pregnancy, writing, "Life is a series of awakenings, this is our greatest one yet."
She posted pictures of the couple embracing her baby bump while posing in front of a beach in Maui.
"Your babies gonna be beautiful," one of her congratulated.
December 2021: Blessed with a Baby Boy
The happily married couple was blessed with a baby boy, Rumi Walker Riggins, on December 6, 2021.
The actress, like always, was quick to share the news on her social media handle, as she posted a picture of her little bundle of joy taking a nap.
"The greatest, deepest, most unimaginable love I've ever known," she wrote, expressing her happiness.
In her recent post, uploaded on January 30, 2022, she even reflected on her pregnancy experience. She stated that becoming a mother was the biggest transformation of her life so far.