Kyle Richards' Teeth Makeover Explained by Her Dentist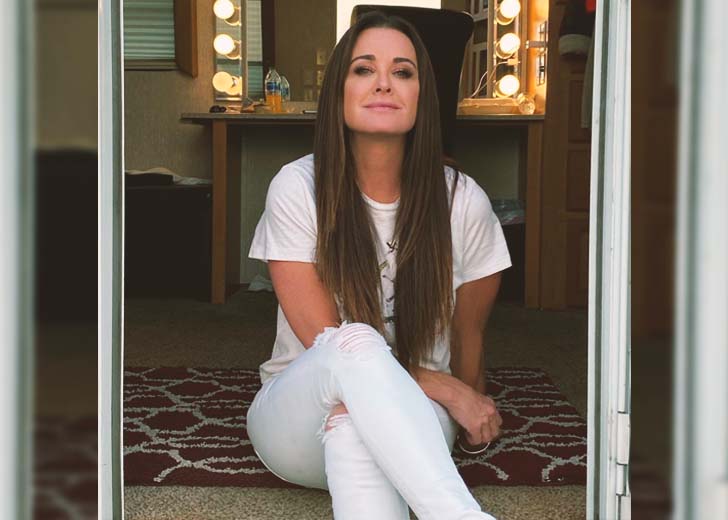 The Real Housewives of Beverly Hills star Kyle Richards knows how to look her best. So over the years, she has gone through a massive Hollywood makeover with the help of plastic surgery, weight loss, and, let's not forget, teeth renovation. 
The reality star debuted her new set of teeth in the RHOBH Season 8 reunion. And before the new looks aired on the show, Richards shared the big update to her fans and followers through her socials in her typical fashion. 
On March 4, 2018, Richards posted a picture of herself and her dentist, Dr. Michael Apa, on Instagram. In its caption, the 52-year-old clarified that she always wanted to change her teeth, not because they were bad but because they were smaller. 
In her own words, her teeth weren't visible when she smiled. And because she had to stress a lot to flaunt her teeth, Richards considered choosing medical treatment as a permanent solution.
Just then, she heard about the celebrity dentist and started following him on Instagram. The Los Angeles native researched his works and signed in for the procedures after being assured she was in safe hands. 
Details on Kyle Richards' Teeth Makeover
Months after the treatment, Richards's dentist broke down his work to Page Six through an all-revealing video in August 2018. He gushed about his handiwork on Richards, recalling she approached him through Instagram. 
He reiterated she had great teeth, but the problem was they didn't show up when she smiled. So, overcoming the issue, they opted for bigger porcelain veneers than her natural teeth.

Kyle Richards before and after her teeth makeover. (Photo: Page Six/ YouTube)
As per his accounts, the veneers replicated the original teeth while improving the aesthetics of a smile and protecting the surface. 
"It made such a dramatic difference to her entire face," Dr. Apa recalled the time when Richards smiled after the procedure. He even added that she was one of his most recognized cases, for she was a TV personality, and the change was easily noticeable. 
Elsewhere in the interview, the specialist mentioned the price of the veneers, stating cosmetic dentistry could range anywhere from $500 per tooth to charge $4000 per tooth. Ergo, a single session could cost up to $60,000 for top-shelf veneers. 
He also shared that he created designer smiles for clients worldwide with his offices in New York, Los Angeles, and Dubai.
Kyle Richards Loves Her New Look
After embracing the significant change, Richards took to Instagram to share her new smile on March 27, 2018.
She posted a picture of herself and penned a lengthy caption for the upload. "Post Reunion smile ? That's a first," she began her write-up.
The 52-year-old then shared that she never wanted to have her teeth done because she thought she had to shave her whole teeth. But as she understood the process after consultation and research, she agreed to veneers. After all, her teeth had started crowding.
She even shared, "Invisalign wasn't working for me because I wouldn't wear them 22 hours a day and were uncomfortable." At the end of her caption, Richards expressed she was finally happy that her new smile matched her mood.