365 and Counting— Kyle Lowder Celebrating First Year with Girlfriend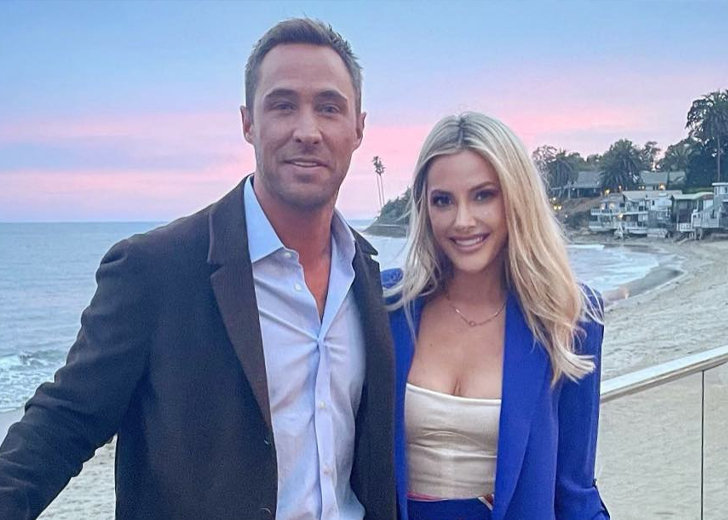 Kyle Lowder and his girlfriend Heather Lyon celebrated their first anniversary on April 20, 2022.
The Days of Our Lives star made a post on his Instagram to mark the day. He shared a photo of himself with his girlfriend. 
The pair posed for the snap at the oceanfront restaurant Caruso's in California. The couple looked stunning in their semi-formal dinner wear with the Rosewood Miramar Beach in the background.
The actor captioned the post, "365 and counting."
Friends, family, and fans showered the couple with congratulations and compliments in the comment section.
Lowder has already introduced Lyon to his daughter Isabella, 12, and the three look comfortable together in the photos he posted.
He welcomed his daughter from his previous marriage to actress Arianne Zucker. Lowder has maintained a low profile in his dating life since his divorce. His relationship with his girlfriend Lyon is the one he made public.
Kyle Lowder and Ex Wife Arianne Zucker's Relationship
As reported by Soap Opera Digest, Lowder met his ex wife Zucker in 2000 while working on the NBC television network's daytime soap opera Days of Our Lives.
The pair tied the knot two years later, on August 3, 2002.
Not much is out there about the former couple's relationship except that they were briefly separated in 2007. However, the separation did not last long, and they reconciled the following year.

Kyle Lowder with his girlfriend Heather Lyon and daughter Isabella. (Source: Instagram)
Soon after they got back together, Zucker was pregnant with their first child. In a 2009 interview with DAYS newsroom, Zucker talked about her pregnancy.
The actress was excited to have her first child and was not nervous about her pregnancy. "I love being pregnant. I think because I'm so excited to have a baby," she said.
They welcomed their daughter, Isabella, in December 2009.
Five years later, on March 26, 2014, Lowder and Zucker announced that they had divorced. 
In their joint statement, the actors said, "In response to ongoing inquiries, we would like to announce that with respect to our privacy, we quietly separated awhile ago and are officially divorced."
"We continue to remain great friends and loving parents to our daughter," they added.
As per their joint statement, they kept their separation and divorce under wraps.
Even after their divorce, they remained amicable, and not only did they work together, but they also co-parented well.
Lowder opened up about the details of his relationship with his ex wife in a 2017 interview. "Ari and I are still best friends," he told Soap Central. 
He said that his ex wife had been a part of his life for seventeen years. 
The actor added, "There is a whole lot of love and care and respect for each other at the end of the day."
"I've worked with Ari for many years on DAYS, and I've always respected her work," he continued about their professional life.
Who Is Kyle Lowder's Ex Wife Arianne Zucker?
Zucker began her career as a model when a scout discovered her from It Models. 
She worked as a model and appeared in several TV commercials until she landed her role of Nicole Walker on Days of Our Lives in 1998.
The Daytime Emmy nominee has been one of the mainstays of DAYS since she joined the cast.
As for her personal life, Zucker has also moved on and got engaged to her boyfriend Shawn Christian, a DAYS star. 
Christian popped the question during a wine tasting tour of Lake Tahoe on June 20, 2021. He has a son, Kameron, 21, from his previous marriage to model Deborah Quinn.
Zucker and Christian reportedly have been dating for several years.