Here's How 'Bitwit' Host Kyle Hansen and Ex Wife Heather deCaussin Are Moving on after Split
Kyle Hansen and ex-wife Heather deCaussin are starting anew!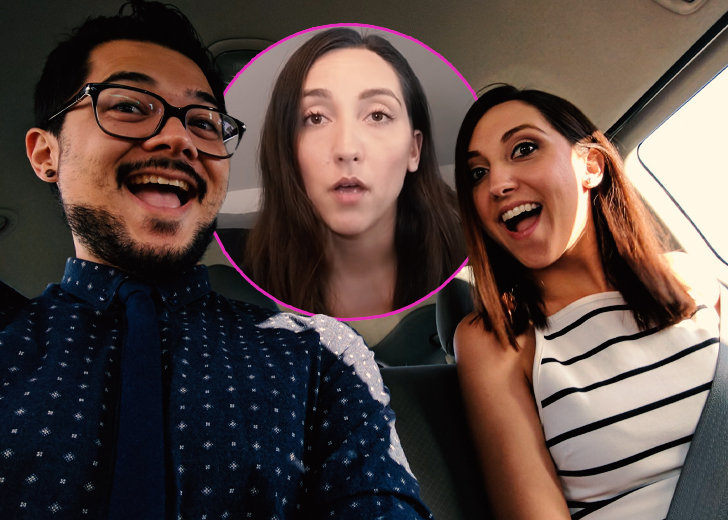 Kyle Hansen and Heather deCaussin, the couple behind the entertaining vlogs on Bitwit, a tech channel, have split. They had been together for a long time, and the split surely wasn't easy for either of them.
However, life goes on. And after their split, they are now ready to move on from their past and focus on other things.
Split After a Long Time
Hansen and deCaussin met each other in 2010. Since then, they have had a great relationship. The couple got married in 2015. But things started to go downhill at the tail end of 2020.
They split up sometime around the end of 2020 or the beginning of 2021 and took some time off from YouTube. Hansen was the first one to give everyone an update on his life.
After a month's hiatus from Bitwit, Hansen uploaded a video on the channel titled 'I'M BACK!! Big Announcement: NEW YouTube Channel!' The video, uploaded on January 25, 2021, provided insight into his recent hiatus and the future of the channel and himself.
He began the video by explaining what caused him to take a break, his personal issues with his former wife being one of them. He thanked everyone who had his back during the difficult time.
He further revealed that he got some time to reflect on his goals for the new year. And on that topic, he announced his plans for a new YouTube channel called 'wrkhrs3' and a new Twitch channel of the same name as a means to start fresh.
Hansen then said he would be putting a lot of effort into growing the new channel, which meant less content on Bitwit. But he assured fans that BItwit was still going to be continued.
deCaussin followed up with her own personal update. Hers, too, was through a video on her YouTube channel, but it was a lot shorter than Hansen's.
She began the video by addressing why she had not been active on social media. Acknowledging her split, she thanked her family, friends, and fans for all their support. She also said that separation from Hansen had been one of the most difficult things in her life.
Then, disclosing that she was in a new place, she discussed her plans to experiment with the channel while still keeping her cooking content intact.
Ending the video, deCaussin expressed her curiosity about seeing where this new chapter in her life could take her.
Moving On
Both Hansen and deCaussin are moving on. And that shows in their work online. Hansen seems to be more invested in his YouTube game. He has been very active on both his channels since announcing his divorce.
Since January, he has posted 19 videos on wrkhrs3 and quite a bit more on Bitwit. His content is basically the same on Bitwit, with the more experimental ones appearing on wrkhrs3.
In addition, he also dyed his hair pink and put himself up for roast on Reddit.
deCaussin, on the other hand, doesn't seem to be that invested in YouTube for now. Since her personal update video, she has only posted three other videos.
One of them was her new house tour, another was a dairy-free risotto recipe, and the last one was her five tips for managing anxiety and depression.
The last video was uploaded four months ago, and there has been no activity on the channel since then.
Despite the difference in approach to YouTube, the former couple seems to be adjusting well to life post-divorce. It will be exciting to witness them go on a journey of personal growth and experimentation.