Are Krysten Ritter and Partner Adam Granduciel Splitting?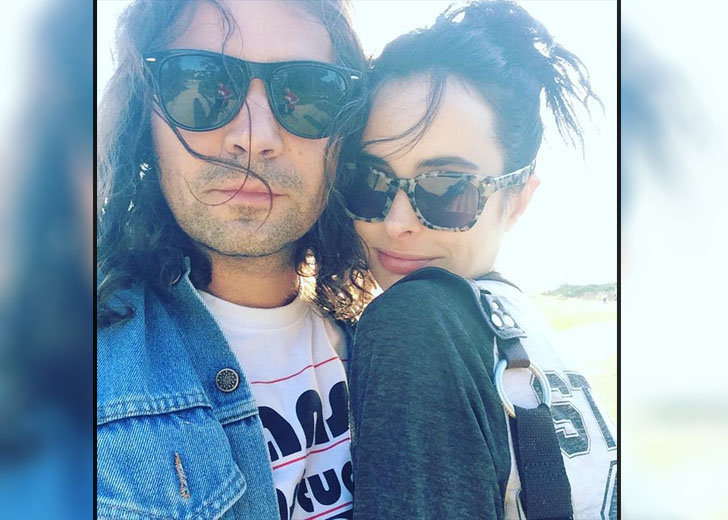 It's come to an end, or so it seemed.
Krysten Ritter and partner Adam Granduciel have been in a relationship since 2014. But insider sources were claiming that the couple had split a while ago.
However, the reports didn't seem to be conclusive. There were conflicting reports that said different things about their relationship.
Did Krysten Ritter and Partner Adam Granduciel Actually Split?
On September 29, 2021, InTouch Weekly came out with a report suggesting that the Breaking Bad actress and The War On Drugs guitarist parted ways.
As for the source of information, InTouch Weekly did not reveal them, only stating that an insider let them in on the gossip.
The source came out to claim that they had "ended their seven-year relationship."
No specific reason as to why the split happened was provided. "They drifted apart," the insider further revealed.
However, they claimed that the breakup was not on bad terms.
They reportedly remained "on amicable terms" and were committed to co-parenting their son, Bruce Julian Knight, despite going their separate ways.
Daily Mail also picked up on InTouch Weekly's reports that same day. They reiterated the same things InTouch claimed on their initial report.
But, the British publication also did their own digging, or so they stated.
Daily Mail reached out to a source they identified as close to Ritter to get some confirmation on the news.
The source, however, disagreed with the things reported beforehand and claimed they were not true. They said Ritter and Granduciel were still together.
Krysten Ritter's Boyfriend Denies Split Rumors
This breakup gossip made Ritter and her partner a tabloid sensation for a good while. But sensational news does not always turn out to be true.
The same was the case with the actress.
It took around a month for someone to comment on this, but Granduciel took the liberty to clarify the speculations first.
During his sit-down with The New York Times in October 2021, he denied that he and his partner had split.
However, he showed reluctance in delving any deeper into the matter.
Krysten Ritter Might Never Have a Husband
Ritter has been dating Granduciel since sometime around August 2014.
The actress was a fan of his band first, then eventually got in touch with him, and things picked up from there.
They took their time to start a family. Ritter revealed she was pregnant with his baby at the 2019 Oscars, and the couple welcomed their son Bruce on July 29, 2019.
But she might not make Granduciel her husband anytime soon.
While she was in a relationship with her former partner Brian Geraghty, she revealed her thoughts on marriage and whether she would want one.
"Marriage seems scary to me," she said at the time. "I'm in a serious relationship; we live like five minutes from each other. I think that might be the key: separate houses, separate bank accounts. Why mess with that?"
As that relationship ended, she made it clear that she did not want a husband in the near future.