Is Brian Geraghty Dating Anyone? Inside 'The Big Sky' Star's Dating Life
It's quite the list! Not a long one tho.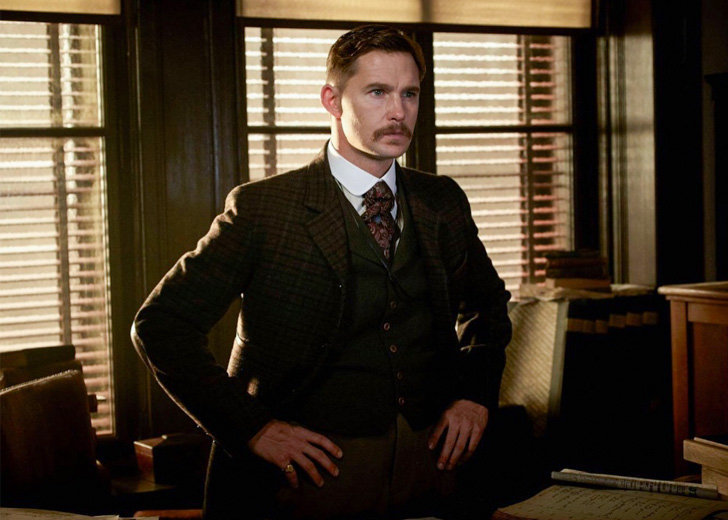 Brian Geraghty's biography makes him out to be a unique blend of intensity and charisma and hence a favorite amongst amateurs and A-listers alike. Apparently, those handsome traits also make him quite popular with the ladies.
Geraghty's dating life can be condensed into quite the list of high-profile relationships. However, he still hasn't found himself a wife. 
Inside Brian Geraghty's Dating History
Starting the list off is the stunning Laura Ramsey, whom Geraghty began dating sometime in 2009. Sadly, the romance didn't last for long, and the former flames parted ways just a year later. 
Geraghty would go on to live the bachelor life for the next three years before sparking chemistry with Krysten Ritter. That, too, didn't last for long, though. The couple called it quits on their relationship just a year later because they did not have the same views on marriage. 
At the time, Ritter went on record to expound on her beliefs surrounding the institution of marriage. She said, 
Marriage seems scary to me. I'm in a serious relationship; we live five minutes from each other. I think that might be the key: separate houses, separate bank accounts. Why mess with that?
With the end of that relationship, Ritter also clearly established that she wouldn't be someone's wife anytime soon. Circling back to Geraghty, despite the very public breakup, he moved on fairly quickly. 
By the time 2016 rolled in, Geraghty was back in the dating pool with Spanish model Amber Kekich. Still, much like Geraghty's previous romances, this one didn't pan out either. The couple grew apart shortly after. 
Is Brian Geraghty Dating Anyone?
The Big Sky star has supposedly been single since then, at least in public. Meaning he is not "officially" dating anyone as of now. 

Brian Geraghty with rumored girlfriend, Genesis Rodriguez (Source: Instagram)
That being said, he has been sparking dating rumors with fellow actress Genesis Rodriguez. The two seem to have grown closer on the show The Fugitive. Although, they have not confirmed their relationship as of date. 
Then again, a quick glance at Geraghty's Instagram tells a different story. Under one of the highlights folders on his feed named Gen, the actor can be seen cozying up with his co-star. 
The five-snap reel features everything from the couple sharing a glass of fruity drinks on a sunny day to them spending time on the beach. It is also notable that the images have been there for just over a year as of this writing. 

Brian Geraghty and rumored girlfriend, Genesis Rodriguez by the beach (Source: Instagram)
While it is tempting to declare that the couple has gone Instagram official, there has been no confirmation from either party that they are, in fact, dating. 
At this point, these photos either show that the two are very dear friends, so much so as she gets her own highlights folder. Or, the two are teasing fans with somewhat subtle hints. 
Whatever the case, it is undeniable that the two have a certain chemistry going.