Is Krysten Ritter Related to John Ritter? Know the Ritters in the Business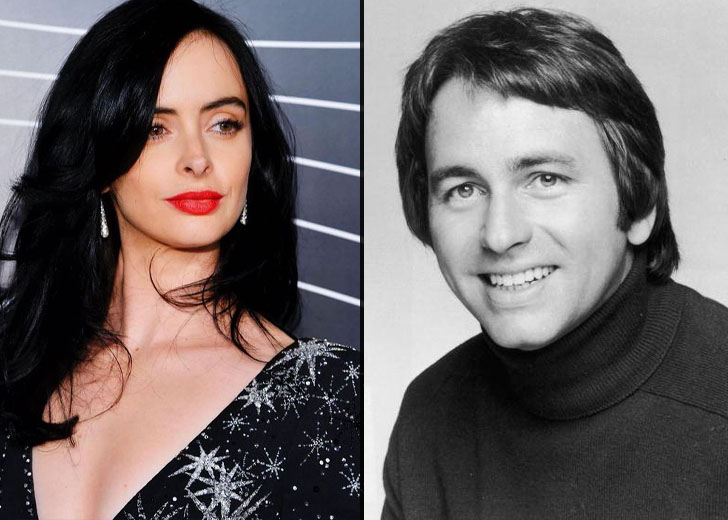 Since her unforgettable role in AMC's Breaking Bad, Krysten Ritter shot to mainstream stardom.
Of course, she was not the only Ritter who had made it big in Hollywood, and not long after, fans began questioning if she was related to other Ritters in the industry. 
Search engines were soon flooded with questions like, "Is Krysten Ritter related to John Ritter?" "Is Krysten Ritter John Ritter's daughter?" "Are Tyson Ritter and Krysten Ritter related?" So, 
Is Krysten Ritter Related to John Ritter?
Well, there were other sources that tried to verify the connection. Still, it's best to hear it directly from the horse's mouth. 
On September 15, 2015, Krysten took to Twitter to make things crystal clear. 
The tweet was a reply to a user that went by @ryanlove, who had just found out after going through her Wikipedia page that she was not related to Hollywood veteran John Ritter. 
She reinforced their discovery and penned, "Ha Yep! No relation!"
Obviously, Krysten's response entails that she is not John's daughter either. 
Are Tyson Ritter and John Ritter Related?
During a sitdown with Yahoo! TV, John's youngest son, Tyler Ritter, took it upon himself to clarify which of the Ritters in the industry he was related to or not.
Towards the end of his segment, he reiterated that he was not related to Krysten but applauded her role in Breaking Bad.
He then went on to note how Krysten worked with Lauren Gram on Gilmore Girls. 
Now, Gram was working with his brother, Jason Ritter, on Paranoid, who is also working with Tyson Ritter.
At this point, Tyler revealed that he had no relation to Tyson, and by extension, his late father. John. was not related to Tyson either. 
Circling back to Krysten, there have been no connections made between Krysten and Tyson either.
In fact, most sources on the internet claim that they are not related. 
That being said, no substantial evidence has been presented on either side of the argument. 
As the saying goes, the absence of evidence is not evidence of absence.
Still, it appears more likely that Krysten and Tyson are not related because if they were, someone would have probably made a headline out of it. 
About Krysten Ritter
Krysten was born to parents Garry Ritter and Kathi Taylor on December 16, 1981, in Bloomsberg, Pennsylvania. 
Although she grew up in a small town in rural Pennsylvania, she started her career fairly early. She faced the camera lens for the first time as a professional when she was 15 years of age. 
Starting off with modeling, she went on to contribute her talents in film, television, theatre, writing, producing, music, and fashion design. 
As per IMDb, she is a mother to Bruce Julian Knight Granofsky however, the name of the child's father was not disclosed.
Some of her most notable works include Breaking Bad, Jessica Jones, Big Eyes, and Don't Trust The B---- in Apartment 23.