John Ritter's Wife Amy Yasbeck Emotionally Remembers Late Husband on His Birthday (Video)
"[The doctor] said it was over and John's dead, that they worked on John for a long time but the damage was done by the time he got there," Yasbeck recalled.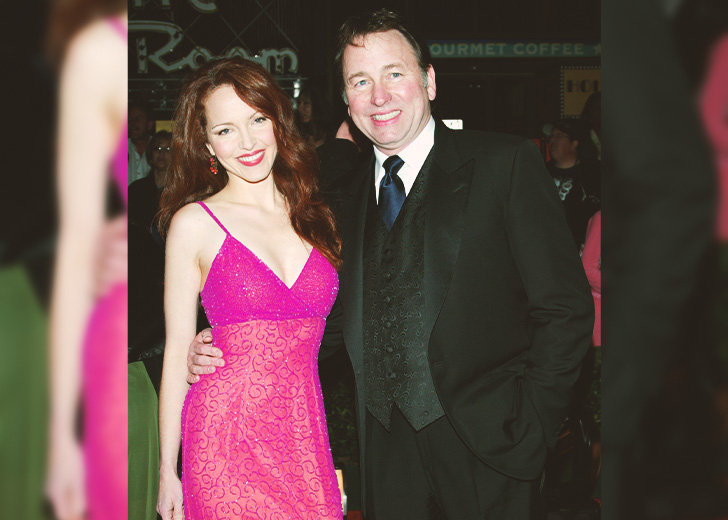 Late actor John Ritter died of a condition called an aortic dissection on September 11, 2003, in Providence St. Joseph Medical Center across the street from Disney Studios in Burbank, California—a week before his 55th birthday in the hospital he was born in. 
Today, his widowed wife, Amy Yasbeck, is pouring her heart and soul to raise awareness about the potentially fatal condition that took away her husband. 
In so doing, Yasbeck is often seen taking the stage, making herself heard, making people aware of this terrible illness. Recently, she was invited to speak about genetics and the risk of thoracic aortic dissection at Cleaveland Clinic for her late husband's birthday.
But before she took to the stage, she thought to shoot a short, emotional video to her followers on Instagram. 
John Ritter's Wife Remembered Him on His Birthday
After providing a short context about where she was and why she was there, Ritter's wife shared how this wasn't how most people would want to spend their spouse's birthday. Instead, they would most likely want to celebrate the day with their spouse. 
However, she took comfort in speaking about the unspeakable tragedy that befell her family on her late husband's birthday made sense. 
"This keeps John close to my heart," she said before jokingly calling out the aorta pun that she'd just made. While she was actively trying to use humor to mellow out the grim subject she was approaching, she could barely hold back her tears. 
John Ritter's Wife Made Everyone Promise
Yasbeck politely apologized for incessantly bringing up things about the aorta. Still, she explained it was of paramount importance that anyone and everyone is informed about it and talk to their doctors about their family's aortic health. 
"Coz if it sneaks up on you, it kills you," she warned. 
She also affirmed that her late husband would be the last person in their family to be caught unaware by thoracic aortic dissection because, in her family, everyone was aware of it. 
"Everyone is well aware," she assured, "They are well, and they are aware."
She even asked fans to "purple pinkey" promise her that they would go to their doctor to talk about their aortic health and family history before saying goodbye. 
How Did John Ritter Die?
Ritter had fallen ill while he was filming the sitcom 8 Simple Rules ... for Dating My Teenage Daughter, and shortly after, died of a torn aorta. The doctors had presumed that he had a heart attack and treated him for the same. 
Yasbeck remembered someone calling "code blue," a phrase she recalled from when she auditioned for ER. A doctor told her that her husband was "crashing" and a surgeon was on their way. A while later, the surgeon came to Yasbeck. She recalled to Today, 
He said it was over and John's dead, that they worked on John for a long time but the damage was done by the time he got there. It was a fait accompli and John was dead.
She then had to go home and tell their five-year-old daughter that her father was never coming home. She waited till the following day to break the news because their child was asleep. 
The family sued Dr. Joseph Lee, the doctor who denied Ritter a second opinion on what would be his deathbed, and a radiologist, Dr. Matthew Lotysch, who did a body scan on Ritter two years earlier before his passing, for $67 million.