Jason Ritter Reveals How His Late Dad Inspires His Parenting
"My dad and mom always made sure we knew we were loved."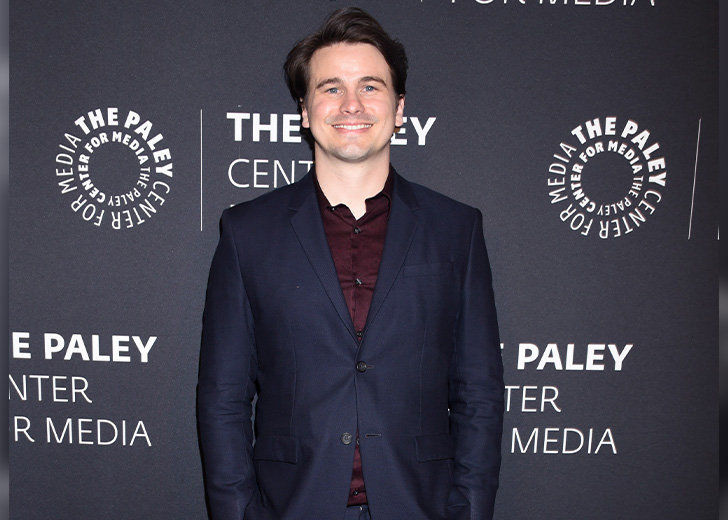 On Sept. 11, 2003, John Ritter was on the set of 8 Simple Rules when he experienced nausea and chest pains. He was immediately rushed across the street to St. Joseph Medical Center and was treated for a heart attack. But as his conditions worsened, they found out that he was misdiagnosed. 
It turned out to be an aortic dissection, but it was too late to treat him, and John was pronounced dead. As an acclaimed actor, John's credits are longer than his tragic life. He appeared in over 100 films and television series combined and also performed on Broadway. 
This is such a weird photograph but I wanted to wish @NancyMRitter a happy Mother's Day! You raised two of my favorite people on earth, and always encouraged us to look for a deeper understanding of the people and events surrounding us. Thank you for the gift of your guidance! ❤️ pic.twitter.com/ctwEdF3gPh — Jason Ritter 🦋 (@JasonRitter) May 11, 2020
At the height of the late actor's popularity, he won a Golden Globe in 1983 for Best Performance by an Actor in a Television Series. A year later, he also won an Emmy for Outstanding Lead Actor In a Comedy Series, after being nominated twice. 
John was a brilliant comedian and a passionate actor, and after decades of his death, his oldest son Jason Ritter continues to hold his father's memories alive as a first-time dad. 
Jason Ritter Inspired By His Dad
In December 2018, Jason and his wife-to-be, New Zealand actress Melanie Lynskey, welcomed their first child, a daughter, and as a first-time father, he could not help but be influenced by his late father. 
I didn't think I'd have time to dress up tonight, but when I went to send @melanielynskey a picture, I saw that my hat was like this, and must have been like that in public for at least 3+ hours. So I guess I went as a guy who thought this was an acceptable hat angle: TERRIFYING pic.twitter.com/6iYFieOvPF — Jason Ritter 🦋 (@JasonRitter) November 1, 2019
The actor told ET Canada that the main thing he wanted to pass down from his dad and mom [Nancy Morgan] was the feeling of letting his children know they were loved.
They said it a million times. You can pass all kinds of stuff onto your kids, but the feeling of being loved unconditionally is so important — knowing you can mess up or fail and they'll never go, "Well, we loved you until that moment. Too bad!"
He wanted to ensure that his daughter knew she was loved and could rely on him and her mother. 
And as a Ritter herself, Jason and Melanie's daughter seemed to have inherited an essential piece of Ritter DNA — a love for filming. He shared that they would take videos of her, and she would then tell them when she wanted to watch them. 
They have also caught her recreating her old videos, while other times, she would force them to take videos of her. 
Jason Ritter's Relationships
Jason and former Two and a Half Men star Melanie got engaged in 2017. The couple met while filming a movie together and dated for four years before Jason proposed to her. Melanie revealed the proposal was completely unexpected, and that Jason popped the question while they were lazying on the couch at home.
The couple has starred in three films together; The Big Ask in 2013, We'll Never Have Paris in 2014, and The Intervention in 2016.
Before getting engaged to Melanie, Jason was with actress and filmmaker Marianna Palka from 1999 to 2013. They co-produced and co-stared in Marianna's 2014 short documentary, The Lion's Mouth Opens. 
The two are good friends to this day.