What Happened to 'Two and a Half Men' Star Angus T. Jones? Former Child Star Caught in Entirely Changed Look
Angus T. Jones once remarked 'Two and a Half Men' as a 'filthy' show.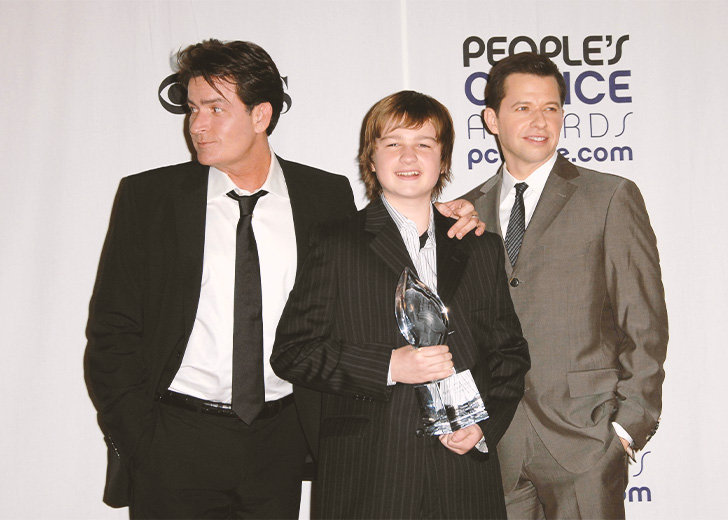 Angus T. Jones, who formerly played Jake Harper on Two and a Half Men, recently stunned fans when he walked out publicly in a brand new look.
On Monday, August 30, the Texas native was spotted walking barefoot on the streets of Los Angeles, with a thick brown beard. He donned khaki shorts, a black beanie, and a black graphic t-shirt that read "SHOQUIP" in blue lettering, referring to his home state of Texas.
The actor, who has stayed out of the spotlight since his exit from the hit sitcom, kept a low profile as he strolled toward his car, a Volvo XC90.
Since this was one of his rare public appearances in recent years, the people who admired the actor for his work on Two and a Half Men have constantly been questioning, "what happened to Angus T. Jones?" on the internet.
First things first — Jones was only 9 years old when he was cast alongside Jon Cryer and Charlie Sheen in the sitcom in 2003. The show immediately attracted the audience, helping the actor become one of the most recognizable and well-paid actors on television.
Besides becoming a household name, the 27-year-old also made a good net worth for himself. According to People, he was reportedly earning $300,000 per episode by the age of 17 from the sitcom alone.
But after enjoying fame for more than a decade and 10 seasons into the show, he surprised everyone with his decision to leave the show and retire from his Hollywood career.
Speaking with Seventh-Day Adventist filmmaker Christopher Hudson in a video interview that went viral in 2012, the actor, who is devoted to his Christian faith, noted he didn't want to be in the show.
Please stop watching it. Please stop filling your head with filth. People say it's just entertainment. Do some research on the effects of television in your brain and I promise you, you'll have a decision to make when it comes to...what you watch on television. It's bad news.
He further added that someone could not be a true God-fearing person and be on a television show like that at the same time. However, he later apologized for his comments, as he said he never intended to disrespect his fellow co-stars with his remarks.
After eventually exiting from the show, Jones again stated while speaking with People in 2016 that he found it increasingly difficult to appear in the comedy sitcom. "If you'd asked me a few years ago if I wanted to get back involved in the industry, I would have said, 'No. Not at all,'" he said.
Jones subsequently enrolled at the University of Colorado at Boulder in an environmental studies program to complete his graduation. Sometime later, he made a special appearance in 2016's Horace and Pete, a ten-part web series created by now-disgraced comedian Louis C.K. about two brothers who run a family bar.
He also started serving as the president of entertainment at Tonite, a "disruptive live events company" founded by Justin Combs, one of P. Diddy's kids.
In addition, Jones now spends a lot of his time with his family, especially with his younger brother, Otto, in Los Angeles.