What Is Kristina Wagner Doing Now? Inside Her Present Life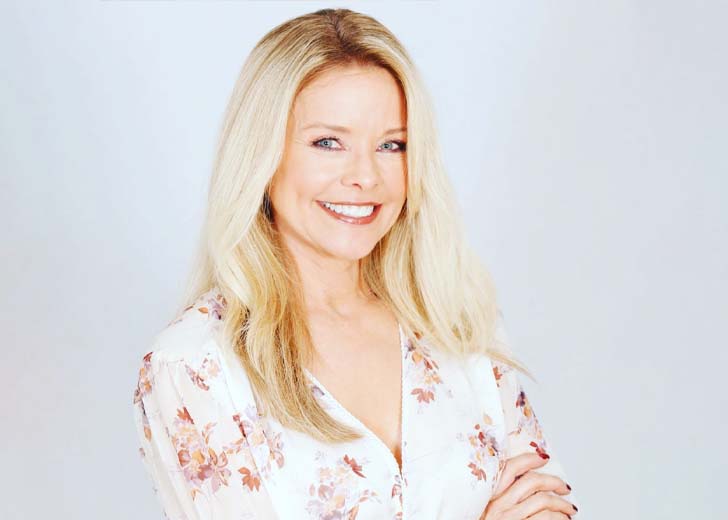 In 1963, ABC debuted its medical-themed soap opera, General Hospital, and so far, 58 seasons of the show have come out. 
And in that time, so many stars have come and gone from the show, with some returning from time to time. 
One such recurring character is Kristina Wagner, who takes on the role of Felicia Cummings. 
In 1984, Wagner hit the jackpot when she was cast on the series and appeared in the role on a contract basis until 2003. 
She left the show briefly before returning to the series as a recurring character in 2004. 
In May 2005, however, she asked ABC to place her back on a contract basis for an important development in her character's arc.
Unfortunately, they turned down her request, and she walked away from the show.
The General Hospital alum was then replaced briefly by former Another World actress Sandra Ferguson.
After that, Wagner reappeared on the show repeatedly. 
What Is Kristina Wagner Doing Now?
The actress was last seen on screen as Cummings during the special tribute episode honoring the late John Reilly (who played Sean Donely) in May 2021.
However, in December 2021, longtime fans were delighted to learn that Wagner was back for good at General Hospital. 
"I'm pleased to announce I just finished my first work week on contract with GH. This show is a well-oiled machine, and we're moving at light speed. It's very challenging, but I'm up for it, and I'm thrilled to be here," the actress shared. 
She confided to Soap Opera Digest that she was initially asked to be back for Peter August (Wes Ramsey) and Maxie Jones' (Kirsten Storms) wedding.

Kristina Wagner with the cast members of General Hospital. (Source: Kristina Wagner/Instagram)
But she was hesitant, so it did not happen, and she came back during the special tribute episode. 
Wagner knew she would be back full-time soon enough, and true enough, executive producer Frank Valentini reached out to her manager to see if she would be interested in returning. 
Recalling the moment, she joked that once an actor was in General Hospital; they were an actor in the series till death did them apart. 
She added that she felt ready to be back at work in a serious capacity and was excited about what lay ahead for her character. 
Kristina Wagner Touched by Fans' Love
The actress explained she was busy with her personal life, but now she had this new space where she could afford to focus on other things; therefore, a comeback was perfect for her.
Wagner expressed her excitement about having creativity in her life again and said the environment had been fascinating.
The actress shared that fun storylines were coming up.
After the knowledge of her return was made public, her loyal fans rejoiced, which Wagner was grateful for. 
She explained that her fans have always rooted for Cummings and always wanted her to be part of the story and drama on General Hospital. 
"I think it's absolutely wonderful and I hope that we can deliver and please the fans, especially the long-standing fans. It's different now, but we'll find the magic differently and let it unfold differently," said the actress. 
You can catch the latest episodes of General Hospital on Hulu.