Kristin Cavallari Moves on from Her Brother's Death with Tyler Henry's Help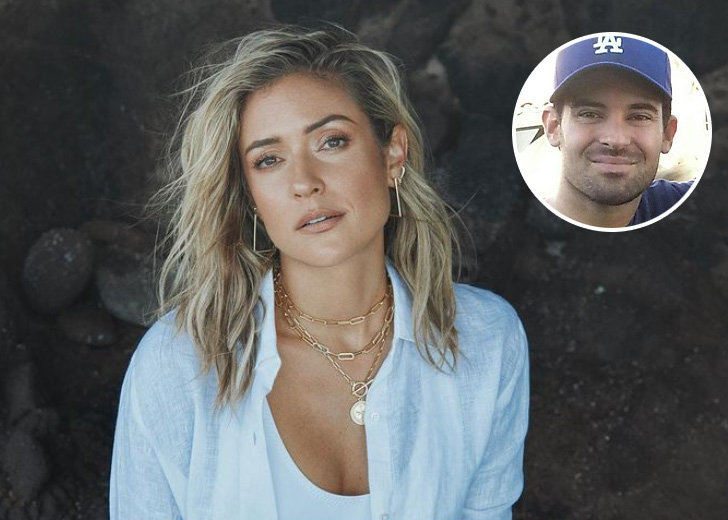 In 2015, Kristin Cavallari faced one of the biggest tragedies. 
Her older brother Michael Cavallari was found dead in Utah nearly two weeks after his car was found abandoned.
According to E! News, the body was at the bottom of a steep hillside while his car was found on I-70 in Utah. 
Initially, there were speculations he committed suicide, but later autopsy suggested his death was accidental and most likely from prolonged exposure to cold temperatures.
Later, it was found that before Cavallari's brother went missing, "he was diagnosed as bipolar and had claimed a gang member was out to get him."
But authorities did not find any evidence to suggest a gang was after him before his death. In an interview, the Very Cavallari star made some revelations.
She said that her sibling suffered from mental illness and indulged in activities like drugs and alcohol.
Kristin Cavallari Comes to Terms with Brother's Death
Three years after her brother's death, Cavallari appeared on Hollywood Medium and sought closure with psychic medium Tyler Henry. 
During Cavallari's appearance, Henry told her he did not doubt that her sibling did not end his life intentionally.
The Uncommon James CEO asked Henry if her brother had gotten lost and couldn't find his way back to his car and phone.
"He's having me acknowledge looking for a river, looking for a river. There's this feeling of just not getting the chance to do this to an area of population," Henry revealed. 

Kristin Cavallari talking about her brother with Tyler Henry (Source: Hollywood Medium/YouTube)
The psychic added that Michael had been battling mental illnesses and substance abuse. 
The abuse got to a point where he could no longer take care of himself, which might have triggered something. 
After the reading, Cavallari shared it killed her to think about Michael being out in the middle of nowhere. 
"I think deep down I knew that, but I'm happy that I know. That's how I can then accept it, move on from it, and come to terms with it. I would rather know than not know," said Cavallari. 
On Very Cavallari, Cavallari said that her sibling's death made her feel more spiritual and felt like his spirit was still around. 
Kristin Cavallari Honors Late Brother Michael
That same year, Cavallari also honored Michael on the third anniversary of his tragic passing.
The former Hills star took to Instagram to share a photo, and in the caption, she opened up about how she still had difficulty accepting he was not around. 
Unfortunately for Cavallari, the devastating loss came days after she and her husband, NFL star Jay Cutler, welcomed their daughter Saylor. 
The couple also has two sons, Camden and Jaxon. In 2016, she told People she took comfort in her children.
Cavallari noted that she would have good days and bad days, but she learned to find strength in her kids because, as a mother, she couldn't just fall apart and have to look after them. 
The loss also made her realize how precious life was and taught her to be thankful for everything she had.