Kristen Johnston's Weight Loss and Weight Gain Journey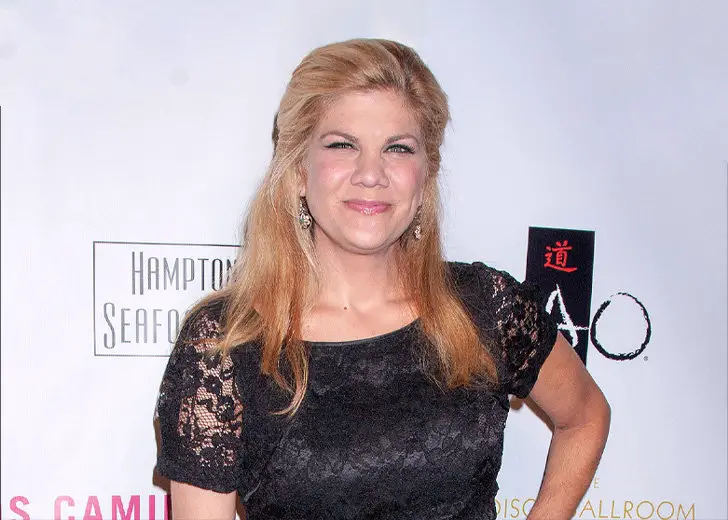 Kristen Johnston has had a rollercoaster journey with weight loss and weight gain.
By all accounts, Johnston is a talented comedian. Fans worldwide have been entertained by her work, whether it's because of the numerous roles she has played on television or because of her inherent qualities.
However, she's also been known to battle her inner demons, as are many other famous personalities.
Kristen Johnston's Weight Gain
The actress was diagnosed with Lupus Myelitis as reported by People in 2013.
In a Facebook post cited by the media, she said that it was fortunate for her that lying down makes her perfectly content. It was ideal for completing tasks such as writing or wasting time on social media.
During that time, Johnston had been shooting The Exes. In a sitcom that relies heavily on physical humor, the ailment proved disastrous.
Reasonably, she opted to take some time off for herself to take care of the illness. In 2014, she revealed she struggled with mental health issues.
The actress had also gained considerable weight because of Lupus Myelitis, which also affected her mobility. Additionally, Johnston had attributed her unnatural weight gain to the medications she was under.
An almost random mixture of steroids and chemo kept her from living her best life. At the end of it, she couldn't lift her head without a brace.
According to her interview with People, she confessed to wanting to end it all if the disease had to go on forever. However, she added that she now sees every day as a precious gift that she should cherish.
Heavily relieved, she's even returned to work after successfully coping with her diagnosis.

Kristen Johnston suffered weight gain because of Lupus Myelitis. (Source: Twitter)
Tied up in 2020 after an eight-season run, Mom, a 2013 CBS comedy series, Johnston stars as Tammy Diffendorf, an ex-convict attempting to get her bearings in the outside world.
Kristen Johnston's Previous Struggles
In her memoir, Guts, it was revealed that the former star of 3rd Rock From The Sun was a "pill-popping lush." She self-proclaimed to be an alcoholic, pill addict actress. 
To get to the root of it all, she hinted at her unfortunate experience of being bullied as a teenager. The actress was teased about her height in high school.
To cope with it all, she developed a taste for hard liquor as a result. For her drug habit, she once stole Vicodin from a friend of hers whose mother had undergone knee surgery.
In the memoir, she mentions being as desperate as downing painkillers prescribed to her dog.
Johnston was taking 30 to 40 Vicodin tablets per day by 2006. She became depressed and suicidal after gaining 190 pounds and suffering from painful ulcers, intestinal problems, and anorexia.
After developing acute peritonitis, she was rushed to the hospital. After being discharged, she cut out alcohol and added more vegetables and salads to her diet.
This resulted in a weight loss of 60 pounds in 18 months. Unfortunately, such a drastic measure led many to believe that she was anorexic.
This further led to many concerns and, sadly, accusations about landing a role.
However, Johnston would be the first to say that she does not really care too much about her weight gain and loss and simply enjoys hiking and yoga now.