Claire Richards' Engagement to Reece Hall Affected Her Weight Loss Journey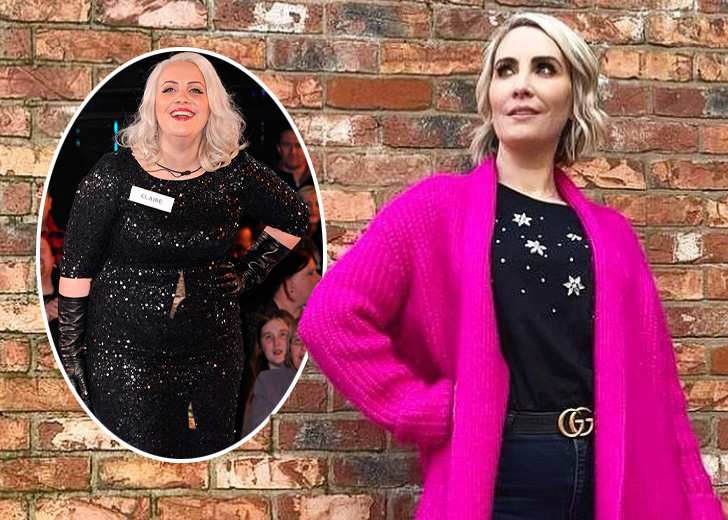 Steps star Claire Richards has been honest about the unhealthy pressure she faced to stay thin in the music industry.
From her early music career till the present day, the singer has faced these issues head-on.
She has sometimes overcome the challenges and sometimes not, which has contributed to her fluctuating weight.
Even if too thin or overweight, Richards has been candid about her weight loss journey.
Claire Richards' Unhealthy Weight Loss Practice
At the beginning of her musical career as a member of the British dance-pop group Steps, Richards was introduced to the realities of the music industry. 
She faced extreme pressure to stay slim and fit while in the band.
In a 2008 interview with Loose Women, Richards revealed she was asked to lose weight at the audition for Steps.
The then 19-year-old singer, who weighed 140 pounds, lost around 8 pounds to make it into the band.
Even after that, the pressure to maintain her size was always in her mind, which led to her unhealthy weight loss practices. Richards recalled she "just didn't really eat anything."
"And it was always junk food I mean I wouldn't eat salads I would have like a happy meal for lunch and then have nothing else to eat all day."
In her twenties, she suffered from anorexia and bulimia, and at her lowest, she weighed 110 pounds.
Claire Richards' Drastic Weight Gain
In 2001, Steps disbanded when Richards and fellow member Ian "H" Watkins left to form their duo, H & Claire. But their duo career didn't last long and dissolved the following year.
Richards stayed out of the spotlight for a few years afterward.
In 2008, she appeared on a reality TV show, revealing she had suffered from depression and an eating disorder. 
I think I convinced myself for a long time that I was fine but I wasn't very happy at all I just I wouldn't go out and didn't go anywhere.

Claire Richards gained massive weight after drastic weight loss. (Source: Facebook)
In a 2018 interview with Closer, the singer admitted, "I was always small, but I got big after Steps split up. That's when I struggled. I overate, and that was why I became the size I was." 
At her heaviest, Richards weighed around 231 pounds.
Claire Richards' Motivation for Weight Loss
Things went downhill for Richards after she separated from her band.
Her marriage to Mark Webb failed in just two years. And she only packed on the pounds. 
But things changed once she found love again after her divorce from Webb in 2005. She rekindled her romance with Reece Hill, whom she had known since her early days in Steps.
The pair announced their engagement in January 2008. The marriage proposal became the wake-up call for Richards since she didn't want to be a fat bride.
Richards was wearing a size 22 dress then, but her target was to fit into a size 12. 
With the perfect dress in mind, she got the motivation to lose weight.
Richards' drastic weight loss for her wedding was documented in the reality TV movie Claire Richards - My Big Fat Wedding. 
It has been years since she lost weight for her wedding, but Richards told in her Closer interview that she still struggled with food. 
That being said, she has "got to a point where I've managed to maintain my weight for nearly five years now, so I feel like I've got to a place where I'm all right." 
Also, her recent Instagram posts suggest she has maintained a slim figure remarkably.