Dawn French's Weight Loss Was Just a Practical Obligation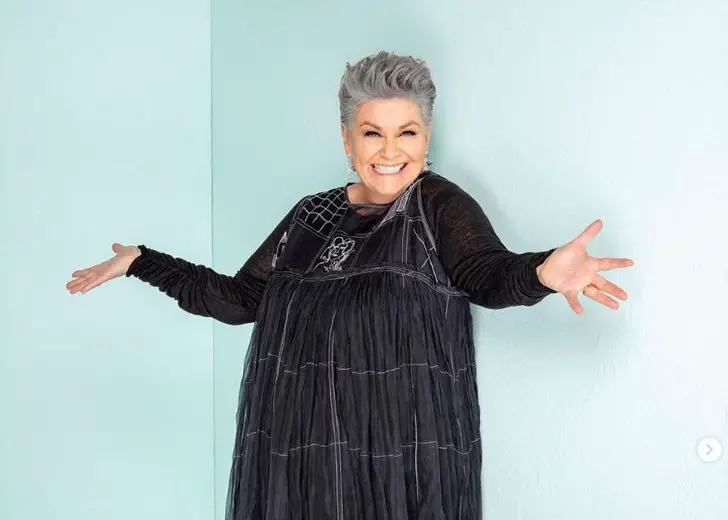 British actress Dawn French's weight loss has long been a topic of fascination and intrigue for her fans. The comedian, too, has always kept everyone in the loop regarding her struggles with weight over the years.
It has been a while since she last talked about her weight loss. And everyone seems interested to know if she is still working on losing weight.
She had a difficult time shedding pounds when she first did it in 2014, but as it was for medical reasons, she tolerated the pain. Now, though, she has no such obligations.
Dawn French Underwent Weight Loss after a Cancer Scare
French first started losing weight in 2011, right after her split from her ex husband, Lenny Henry. But she kept the reasons for her weight loss a secret for a few years later.
With the void created by the lack of explanation, people started making up their own reasons. Many speculated she had a gastric band fitted, and a few others thought she was shedding pounds because of the stress from her split.
The reason turned out to be much more simple.
French had a medical condition that needed dealing with, and it was merely a choice for her to have less suffering.
At the time, during a checkup, her doctor believed she had uterine cancer. She underwent one biopsy, and even though it came back clear, the doctor ordered a second one.
This made her make the hard decision to have her womb removed instead. For this, she had two surgery options — invasive or keyhole.
She could have keyhole surgery, a much easier and risk-free procedure. But there was a catch — she had to lose weight to be ready for that surgery.
"The doctor told me that if I could lose some weight before the op, they would be able to do it via keyhole, and I would recover in three weeks or so," she opened up during her 30 Million Minutes tour in 2017.
"Otherwise it would be big open surgery, and three months to recover," she added. "So, I set about dropping a few stone."

Dawn French's weight loss was less miracle and more hard work and pain. [In picture: Dawn French for Good Housekeeping, February 2022] (Photo: Dawn French/Instagram)
And drop weight she did, shedding seven-and-a-half stones, or 105 pounds in a really short time. For French — who weighed 266 pounds before losing weight — weight loss wasn't, however, a passion or a deep desire. Instead, it was just an obligation.
"I lost seven-and-a-half stone. I could have the keyhole surgery. Great. That's all it was, practical," she said of her weight loss. And she didn't take any shortcuts, either.
"No magic wand, just tiny, joyless low-cal eating and lots more walking for weeks and weeks. It was grim," she said during the show.
Dawn French Did Not Care about Gaining Weight
After her almost-miraculous weight loss in 2014, French started gaining pounds again. The gain was not bothersome, though.
While speaking on her podcast, French and Saunders, alongside Jennifer Saunders in October 2020, she revealed her thoughts on gaining weight again.
"I've gone back to being an entire barrel," she quipped. "but do you know what, I'm going to be 63 this year, I don't give a [expletive], I really don't, so long as I can walk."
She did not want to be "stingy" to herself, and she never disliked her body, even when she was "very, very fat."
The comedian loathed comments implying she was not good-looking when she was heavier. "It's so patronising," she said.
In 2017, she told Loose Women she felt no different regardless of how much she weighed. "I'm still Dawn, I liked the old Dawn, I may go there again, depends how many doughnuts I decide to eat," she joked.
French told an Australian magazine (via Daily Mail) that people were upset when she lost weight as she "betrayed the fat club by losing a lot of weight."
But, when she put on 42 pounds, she "swung back towards the fat club and everyone stopped freaking out."
However, despite not caring about her weight now, she still cares about the lies being spread about weight loss. In June 2021, she exposed a fake diet advert that used her fabricated testimonial to make the product look genuine.
In May of that same year, scammers had used her image as before and after pictures to sell their controversial ketone pills, which she called "a total rip-off."
We're not sure about doughnuts, but she is in no way going to eat lies about her.