Looking Back at the Fallout between Kristen Hancher and Former Boyfriend Andrew Gregory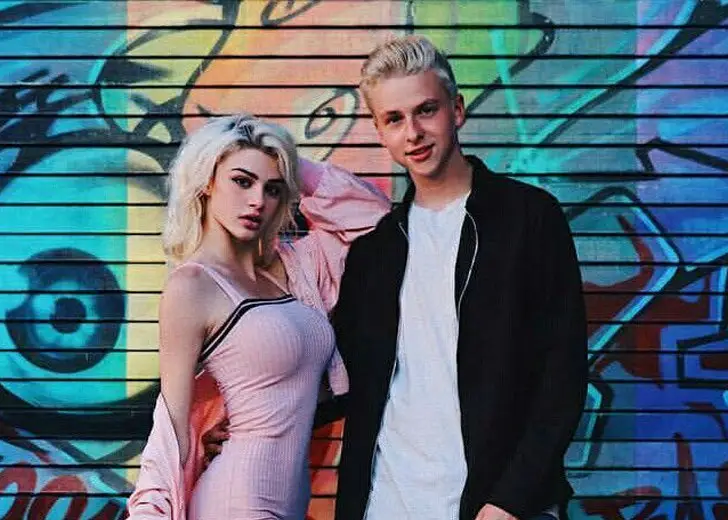 With over 5.5 million followers on Instagram and almost a million followers on TikTok, which she started in April 2021, Kristen Hancher is undoubtedly a social media influencer. 
The Ontario native started her internet career on YouNow and transitioned to Musical.ly, where she rose to fame for posting videos of her lip-syncing snippets from songs and movies.
Even after Musical.ly was rebranded as TikTok, Hancher continued posting these videos and garnered an enormous fan base. 
Naturally, as a social media star, she shared a huge part of her life with her internet fans. Therefore, many were clued in on her dating life. 
She dated her former boyfriend, Andrew Gregory, throughout her rise to internet fame. 
The duo started dating when Hancher was 16 years old. They would often appear in TikTok videos and interviews together.

Kristen Hancher and her former boyfriend during an interview with ASide. (Source: ASide/YouTube)
At one point, Hancher and her former boyfriend even made headlines when they accidentally live-streamed themselves having sex on Instagram. 
Kristen Hancher and Her Boyfriend Break Up
The couple moved to Los Angeles and even bought a house together. Everything was going well, but after three years of dating, the influencer and her former boyfriend called it quits. 
The former couple confirmed it via their Instagram stories. 
"Our paths have crossed. It was wonderful. I've learned so much from you, and you've learned so much about me. But now it's time for a new chapter. I'll love you forever and always. You'll always have a special place in my heart," said Hancher. 
Gregory echoed similar sentiments, and it appeared like the duo had ended things amicably. 
However, soon after, accusations started flying, with Hancher describing their relationship as toxic, which she opened up about during an appearance on the Impaulsive podcast, 
The social media star added she wasn't happy with him but was afraid to leave him because she was comfortable with him.
Hancher revealed that her ex was immature and would hyperbolize minor inconveniences. 
She shared that after their breakup, her former boyfriend was "stealing thousands of dollars" from her and resorted to manipulating their fans and audience with a 50-minute-long video. 
Andrew Gregory's Side of the Story
In the video that Hancerh mentioned, Gregory denied all accusations and claimed he had loved Hancher sincerely. 
He admitted he "used" Hancher's money because her card was with him, and she knew her pin and noted he should not have done that. 
He added he had all the screenshots and evidence but did not want to show them because he could not be bothered.
Gregory then explained why netizens said he had a "weird vibe." He defended himself against these statements, saying he did not trust people easily, especially when they were around his girlfriend, because of his protective nature. 
He also shared that he had done everything for Hancher like a parent, from cooking, cleaning, and ensuring she organized. 
"Her entire relationship I was her Butler and servant. All she had to do was an hour of work every day to look pretty and for me to take her photos and film her. After that, I had to clean up after her," said Gregory. 
Gregory had explanations for many issues that Hancher raised after their breakup, but he ended the video, saying he did not care what anyone thought of him, for he knew his side of the story.