Inside Kris Jenner & Sister Karen Houghton's Rollercoaster Relationship
"Siblings: your only enemy you can't live without," this sarcastic Internet quote humorously summarizes the relationship between the sisters.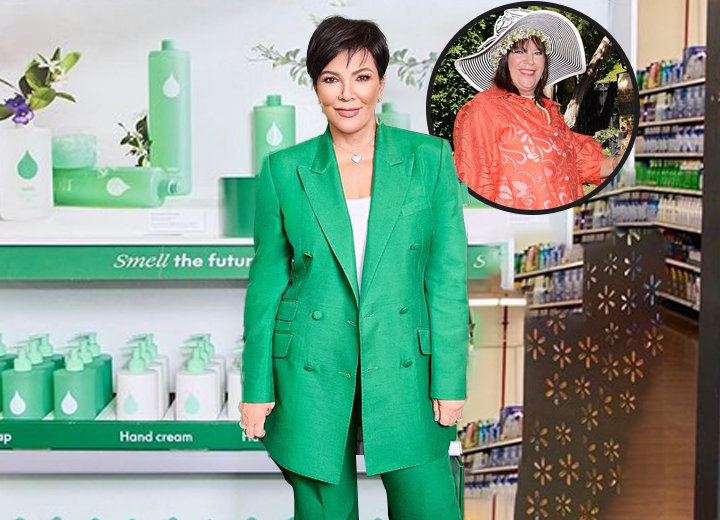 If you don't know about another "K" related to the Kardashians, you probably have not been keeping up with the Kardashians. 
You would be surprised to learn that Kris has a younger sister, Karen Houghton, whom the famous sibling has ostracized. She is a former stewardess turned part-time nurse, and her famous nieces and nephew call her "Crazy Auntie K."
Does Kris Jenner have siblings?
The Kardashian-Jenner fans are well acquainted with momager Kris Jenner, her six children, and their brood of eleven kids. They probably have seen Kris's life with her daughters and grandchildren play out in their famous reality series. Even her mom, Mary Jo Campbell, an integral family member, is regularly featured in the series.
However, many may not be aware of Jenner's sister, Karen Houghton, and their relationship. 
As per The Sun, Houghton lives in San Marcos, California
Here is all you need to know about Karen.
Jenner's Younger Sister Karen is a part-time nurse & author
If you didn't know, Jenner's younger sister Karen Houghton is not a celebrity and does not live a glamorous life like her sister. Instead, she s a part-time nurse and an author.
She has two cookbooks to her name—she released her first cookbook, Naturally Gourmet Cookbook, in 2010 and released the second volume three years later. 
Karen has a daughter named Natalie Zettel from her ex-husband, Mark Zettel. Natalie graduated high school in 2017 and began pursuing a modeling career. She is in a relationship with an unidentified man who often appears on her social media. She frequently posts lovey-dovey, couply pictures with him on her Instagram.
The siblings have an age gap of three years
The elder child of Mary Jo Campbell, Kris Jenner, was born on November 5, 1955, making her 67 years old. On the other hand, Jenner's younger sister, Karen, was born on November 24, 1958. They were both born in November. 
Karen and Kris were brought up by a single mother
Kris and Karen were raised by their single mom Mary Jo Campbell, in San Diego, after divorcing their father, Robert Houghton.
After the divorce, their mother remarried businessman Harry Shannon and stayed married for over four decades. Meanwhile, their father was rumored to have a drinking problem and died in a tragic car accident in March 1975.
Kris says they were close growing up
The sisters had a good relationship while growing up. "We loved each other, and we were there for each other through thick and thin, and to this day, we are a part of each other's lives," wrote Kris about her sister in her 2011 autobiography. 

Kris Jenner's sister Karen Houghton with their mother and her daughter. (Source: Instagram)But their paths diverged somewhere along the way.
Kris Jenner and Karen Houghton's strained relationship explained
The nurse has spilled a lot of tea to the media regarding her relationship with Kris, which will relate to why their estranged relationship worsened. They have reportedly had quite a turbulent relationship over the years.
The sisters, however, had an official reunification with their family and were pictured together in 2020, as reported by MailOnline, which is suggestive of the fact that their relationship improved compared to previous years. In 2016, Karen also had a facelift to "look like my beautiful sister Kris."
And according to reports, Karen and Kris might have reportedly fallen out for not one but many possible causes, some of which will be highlighted here.
Kris didn't like her sister Karen talking about her marriage 
In 2013, Kris and her former husband, Caitlyn Jenner, split after 22 years. However, a few months later, reconciliation rumors started after they were spotted looking intimate during their Thailand vacation. 
But Karen set the record straight, sharing that the duo was not reconciling and that the former Olympian had left Kris for good. "Bruce left. He walked out on her, and I think he's not coming back. He couldn't take the yelling anymore and stuff," she spoke to Radar, accusing her sister of the separation. 
Adding to that, she stated, "I think she's got issues right now because Bruce left her. Kris is alone, she's not dating. She's not the type to run around."
On the other hand, Kris denied her sister's statement and noted to Radar Online that she knew nothing about her marriage. 
Kris got blamed for not acknowledging Karen's birthday
And then, in 2018, when Karen turned 60 and was in and out of the hospital at the time, some fans criticized Kris for not visiting Karen.
Kris also faced heavy criticism for not publicly celebrating or acknowledging her younger sister's birthday. 
In 2014, Karen demanded Kris do more for "family"
The year marked the newest low point in the relationship between the two sisters after Karen called out her sister in an exclusive interview with Radar. She implied that her sister Jenner, who now has a net worth of $230 million and then had $125 million, hadn't done enough for her "other half of the family because they aren't famous." 
She disclosed that their mother wanted to live in La Jolla and insisted that Kris could buy her a condo. "But when you express a loving family and family values and a close family and my mom wants to live in La Jolla, buy her a condo, Kris! I don't understand her. I never will. It's just her personality."
She explained: "I don't care how much money you have or who you are; you're my sister. I'm not afraid of her. I can't get to her anymore. But I guess it's the money." 
"She's a huge celebrity, and now she has changed. 'I'm not saying good or bad.' But I've seen what it can do to Kris… ever since she moved to L.A," she further added. 
The interview didn't stop there; as it went on, Karen insisted that she disliked the fame and lifestyle her sister had. So, according to Karen, Kris moved to Los Angeles and "sought fame and wealth."
"That's the way she's always been. She is a good person to her kids and a good mother. 'But would I want to be her? No,"' she said.  
"It's too greedy … I hate L.A. Even if you bought me an $8 million mansion like Kim and Kanye, I wouldn't live there," she later insisted.
And Karen hasn't limited her dissatisfaction with Kris to interviews and social media; she has also tried to explain her point of view to Kris whenever they got into run-ins when taking care of their mother. "I called up Kris yelling at her because I was like, 'You need to help your mom more and you know it.' And I think that she kind of got the message.I was screaming - I don't even care," she told Mail Online. 
Later in May 2014, Karen harshly ridiculed Kris for not responding
On one of her Facebook posts in April 2014, Karen wrote," 'Pray for Kris Jenner she needs it…She'sy. Shes as nutcase [sic]. She doesn't need pr. Shes she needs sky ,vodka hahaha hahaha hahaha. She further inferred why she was making such comments, "I get p***ed off at her because she doesn't respond to me. If you think your sister would call you back, she doesn't. And it hurts me."
On the other hand, Kris has commented that their relationship has turned sour due to her sister's "demons."