Kris Jenner Has a Sister You Never Knew Existed — Get to Know Her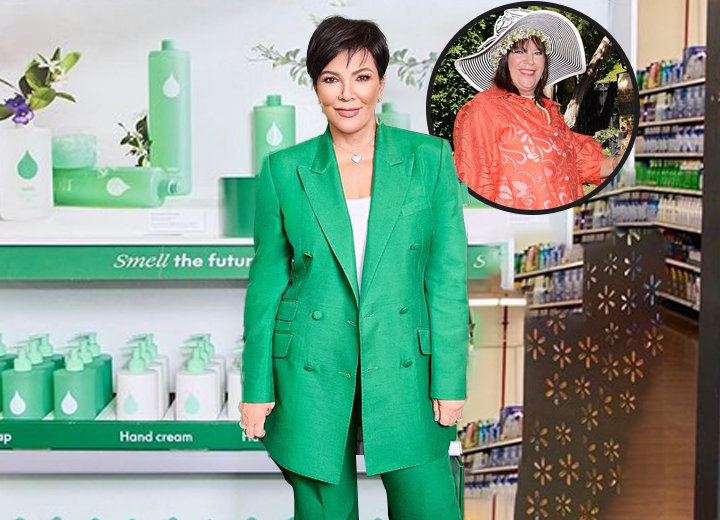 The Kardashian-Jenner fans are well acquainted with momager Kris Jenner, her six children, and their brood of eleven kids. They probably have seen Kris's life with her daughters and grandchildren play out in their famous reality series. 
Even her mom, Mary Jo Campbell, an integral family member, is regularly featured in the series. 
But if you didn't know about another famous "K," you probably have not been keeping up with the Kardashians. 
You would be surprised to learn that Kris has a younger sister, Karen Houghton, who has been ostracized by her famous sibling.
There is very little information about the sisters' relationship. But according to reports, Karen reportedly fell out with her mega-famous big sister for unconfirmed reasons. She is a former stewardess turned part-time nurse, and her famous nieces and nephew call her "Crazy Auntie K."
Here is all you need to know about Karen.
Who Is Kris Jenner's Sister Karen Houghton?
Kris and Karen were raised by their single mom Mary Jo Campbell, in San Diego, after divorcing their father, Robert Houghton.
After the divorce, their mother remarried businessman Harry Shannon and stayed married for over four decades. Meanwhile, their father was rumored to have a drinking problem and died in a tragic car accident in March 1975.
The sisters had a good relationship while growing up. "We loved each other, and we were there for each other through thick and thin, and to this day, we are a part of each other's lives," wrote Kris about her sister in her 2011 autobiography. 

Kris Jenner's sister Karen Houghton with their mother and her daughter. (Source: Instagram)
But their paths diverged somewhere along the way. According to Karen, Kris moved to Los Angeles and "sought fame and wealth."
As for her, she does not live a glamorous life like her sister. She is currently a part-time nurse, although it is unconfirmed which hospital she works at.
The 61-year-old is also the author of two cookbooks. She released her first cookbook, Naturally Gourmet Cookbook, in 2010 and released the second volume three years later. 
She also has a daughter named Natalie Zettel, whom she shares with her former husband, Mark Zettel. After graduating from high school in 2017, Natalie pursued a modeling career and has continued to do so. 
Kris Jenner and Karen Houghton's Strained Relationship
Kris and Karen have reportedly had quite a turbulent relationship over the years. 
The nurse has spilled a lot of tea to the media, and reports suggest this might be why their estranged relationship has worsened. 
In 2013, Kris and her former husband, Caitlyn Jenner, split after 22 years. However, a few months later, reconciliation rumors started after they were spotted looking intimate during their Thailand vacation. 
But Karen set the record straight, sharing that the duo was not reconciling and that the former Olympian had left Kris for good. 
Kris denied her sister's statement and noted to Radar Online that she knew nothing about her marriage. 
And then, in 2018, when Karen turned 60 and was sick in the hospital, fans criticized Kris for not visiting Karen.