Kit Harington Says His Baby Son Has a Rare Trait That Scares Him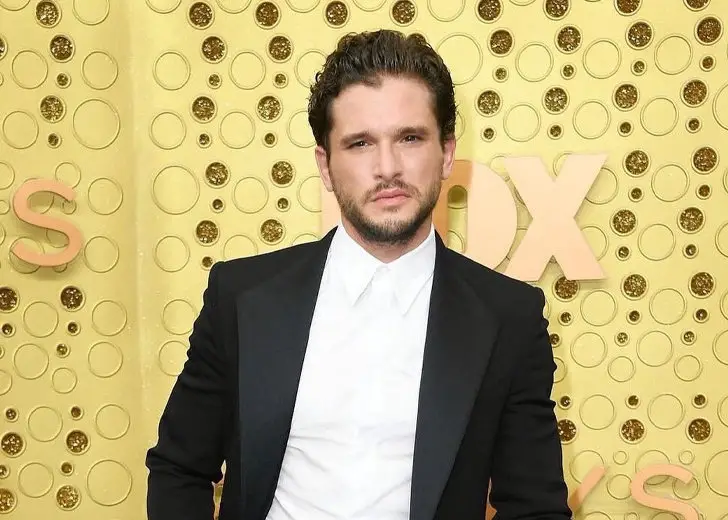 Kit Harington and his wife, Rose Leslie, are one of the most private couples in Hollywood.
They are not on any social media platforms and rarely talk about their personal life. But in September 2020, Rose revealed she and Harington were having a son.
A few months later, in February, an insider revealed to People the couple had given birth to their baby boy on Valentine's Day.  
The couple did not announce the birth, but they confirmed it after they stepped out with their newborn in London on February 16. A representative for the couple told the outlet they were thrilled.
However, to this day, the couple has never revealed their baby's name, nor have they allowed him to be photographed. 
Having said that, the Game of Thrones alum has shared rare insights about his life as a first-time father.
During an interview with The Guardian, Harington got candid about a trait his son inherited that left him "terrified."
Kit Harington Talks about His Son and His Unique Trait
While talking to the outlet about his love for attention and applause, he said his child might have inherited that from him. 
The actor explained as an actor, he was a "show-off" who loved getting attention, which fueled his problem with alcohol. 
When the Games of Thrones finale aired in 2019, Harington checked himself into rehab to get help for his addiction. He shared he stood on stage and got applauded, which led to an adrenaline rush and a high, but the problem was he never wanted to come down from it. 
Unfortunately, the actor suspects his son might be just like him. 
"You know, I've noticed that my little boy loves applause. He's the son of two actors, so he's going to, isn't he? But everything he does, he wants applause. It's making me, and Rose terrified. It's something about that. I think I was a show-off, but he's the same," said Harington in mock horror. 
The actor has been sober for nearly three years, and he is thankful he started his recovery before having his child. 
Kit Harington on Parenthood
As per her accounts, Harington feels much more grounded these days and has been focused on raising his child. He opened up about parenthood during an interview with Access Hollywood's Zuri Hall. 

Kit Harington talking about parenthood and his son. (Source: YouTube)
He shared that despite hearing people tell him all kinds of things about raising a child, he was still surprised about some aspects of it. 
"They tell you and they don't tell you. Everyone goes, 'Look, it's big, what you're about to go through is big.' You have no way of knowing that until it happens. Then, what surprises you is you go, 'Oh, this goes on forever,'" the actor said about raising a child. 
He added that becoming a parent was a lifelong commitment from which one did not get a break. The actor shared he would wake up and look after the little human every day and knew they were part of a unit together.
Previously, it used to be just him and his wife, but now there were three of them, which required getting used to. But despite everything, he found it beautiful to watch his kid change and grow every day.